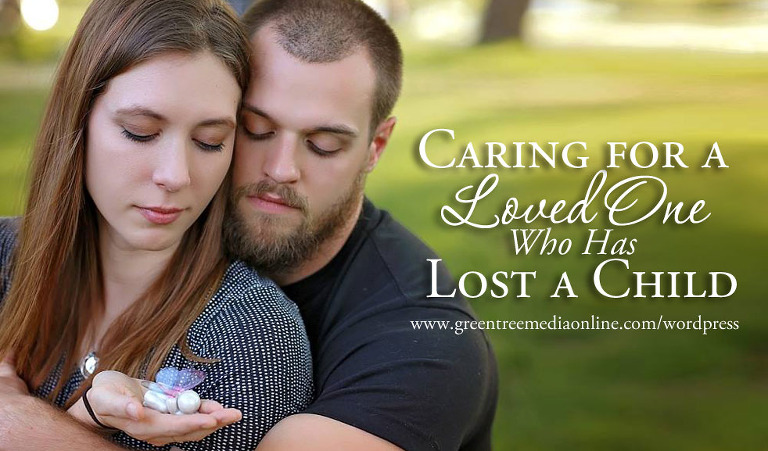 I recently was talking to a dear friend at church. We were discussing how to be there for a loved one who's suffering with infertility – particularly someone who has lost a child. It's such a horrible pain and hole that is left behind to lose a child. It can be hard to know what to do. Do you say something? Do you say nothing? And I think we so often become immobilized by uncertainty. We don't want to say the wrong thing and hurt our friend, but we also don't want desperately to do or say something to make it better.
The first thing I want to tell you is that there is nothing you can say or do to make it better or to fix it. I know that's really hard to hear – but it's true and the minute we can accept that is the moment we can better be there for our friend. Because we can start saying real and honest things like: "it's so unfair. Your child should be here. And nothing can make that right." "My heart is breaking for you and I'm here however you need me." or the best "I don't know what to say because I know there is nothing I can say to make this better." Being real and genuine is sometimes the most comforting thing we can do. And acknowledging that their child existed is often what is so desperately wanted.
There are a lot of things you can do though if you feel like you want to do something to honor your loved one and their child. Below I've compiled some suggestions and things I've found that I feel are pretty meaningful.
Cards
#ihadamiscarriage – this website has "non-Hallmark" cards that address the real emotions and reality of losing a child. So if you feel like you just don't know what to say – this might be a good place to start.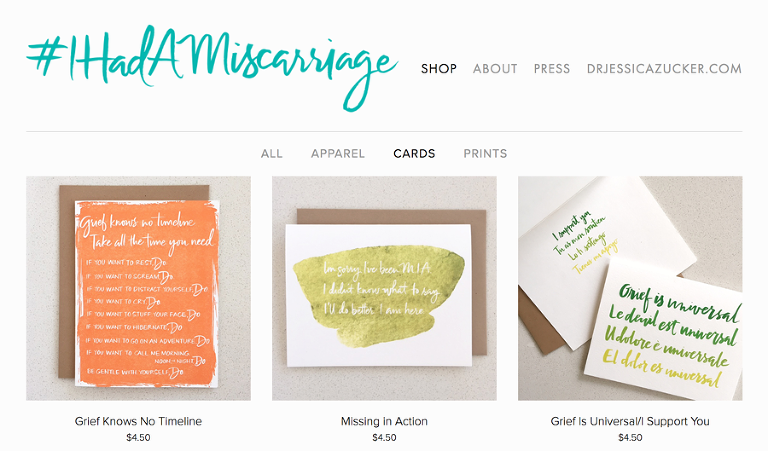 Donations
If you're looking for a gift that keeps giving – making a donation in the name of the child or couple is a great gesture. Organizations that are great options for this include: March of Dimes, 3Hopeful Hearts, My Baby Angel Foundation, Rachel's Gift, and more. If you know the specifics behind the loss (a health condition in the child or an infertility diagnosis) you could also donate to foundations specifically working towards those issues.
Jewelry
What I like about jewelry is that it can be something that is kept close to you all the time. We wear a wedding ring for our spouse and we often have keepsake jewelry for our children. So why not honor the child that was lost in a way that mama can keep that child near her always. Below are two places I found and liked for different reasons.
daisy me designs – I liked this necklace specifically for its simplicity. It's a simple circle pendant with a heart cut out. I think this beautifully captures the reality of losing a child as a piece of your heart is missing with their loss. The simplicity is also really significant to me because it's discreet and doesn't immediately alert people to the intention behind it which can be comforting if it's not something a person wants to talk about.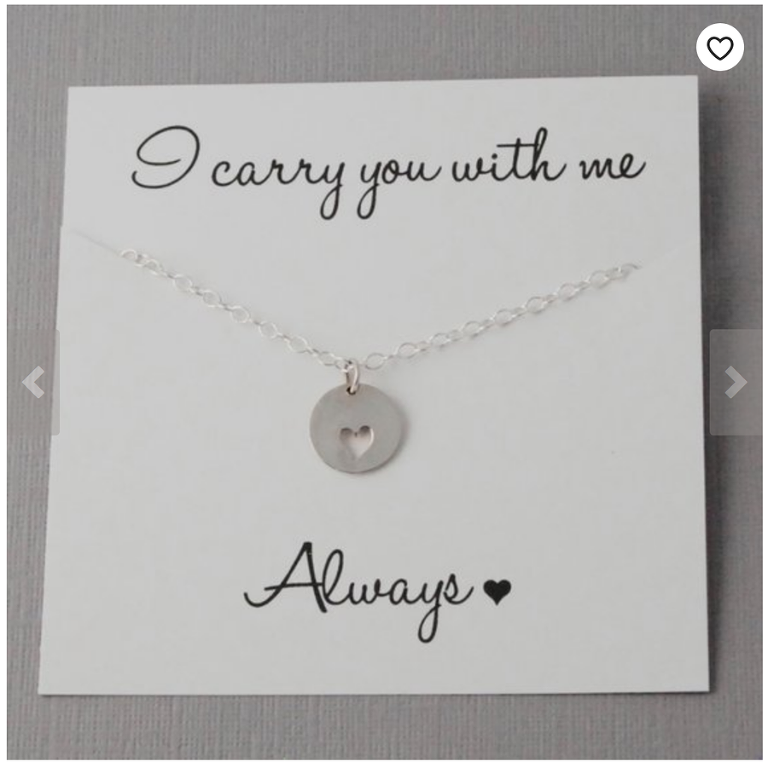 My Forever Child – This site has a wide variety of keepsake options and is kind of the opposite of the one above. They have everything from keychains and bracelets to necklaces and suncatchers. Many of the charms are much more apparent for what they are for with handprints and footbrints and birthstones.
Things to Hold
Two Tiny Sunshines – When I was a kid I had a lot of anxiety and I had a worry stone that I carried with me always. It was just a flat rock that I could rub with my thumb to calm me down. This makes me think of that. This is a tiny plush heart and a little poem that you can carry with you at all times. It's something tangible to hold discreetly in your pocket when you're having a moment and I think that sometimes something that simple is all you can do.
Molly Bear – Molly Bear was created by a mother who lost her daughter at 34 weeks so she has a real heart for mothers of loss. This company makes teddy bears designed to weigh the same as what your infant did so that you can have something physical to hold – a tangible representation of your little lost love. I have seen time and again where women have shared how much having a weighted toy to represent their child has made a big difference. (These bears can weigh between half an ounce and 14 pounds.)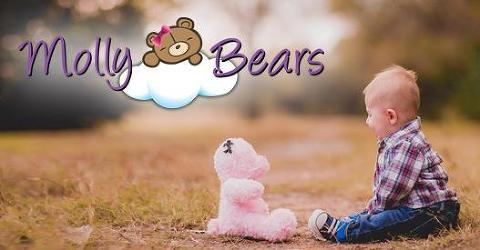 Monogrammed Hankerchief – I didn't create a link for this one because there are so many places to go. I love the idea of a hankerchief because there are so many tears shed when a child is lost. Giving a gift that recognizes that reality and acts as a momento for the child is a kind gesture in my mind.
Stone or Plaque
Monkey Jewels – This is a custom engraved memorial stone. It's smooth and round and lovely – not something cold and rigid like you see in a cemetery. I felt this was a nice touch as it's soemthing that could be placed outside in a garden area or kept inside as a piece of decoration and be perfectly suited for either location.
Purple Heart Pallet – While the last rock was a personalized stone – this an artworked paver. It has the quote "Every new life no matter how fragile or brief leaves tiny footprints on our hearts." This would be lovely in a garden or on display inside as well. While the other stone is a little more subtle. This one is clear what it's for. Both are lovely options though.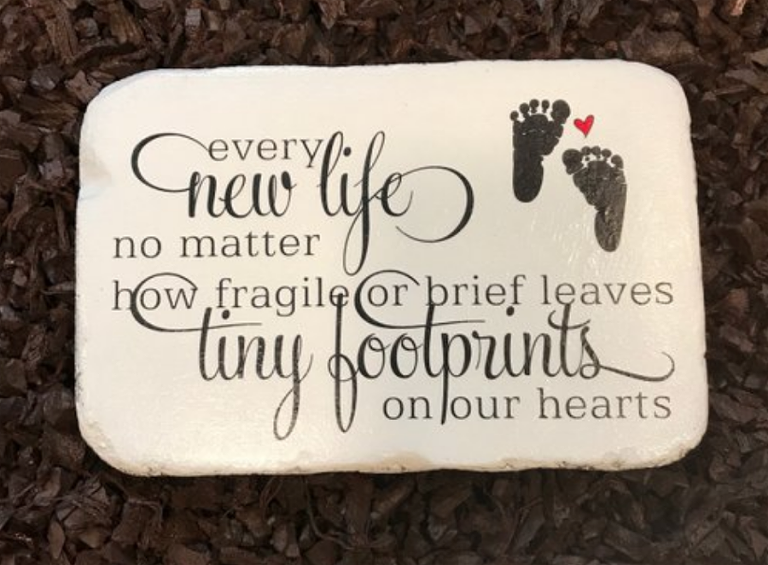 Personalized Art
Muted Rose Embroidery – I actually just saw this in one of my online artist groups this week and I loved it so much – it's what lit my fire to go ahead and share these ideas with you! This is a custom made embroidered version of the baby's ultrasound and it's beautiful. Now of course, this requires an ultrasound and not everyone is so lucky to have an ultrasound image of their baby. So this gift does depend on the specific situation.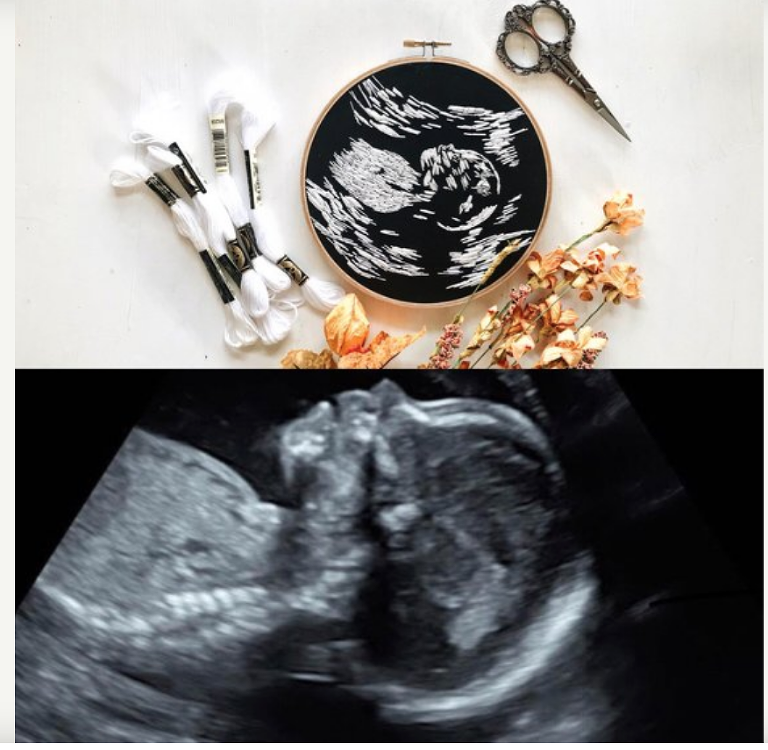 Beats by Jenn – Just like that last one, this is another customized piece of art. An 8×10 memorial painting of baby's heartbeat with your choice of color palette. Again this one requires that you've made it a certain way into your pregnancy and not everyone will have gotten to hear their child's heartbeat – so bear that in mind as well.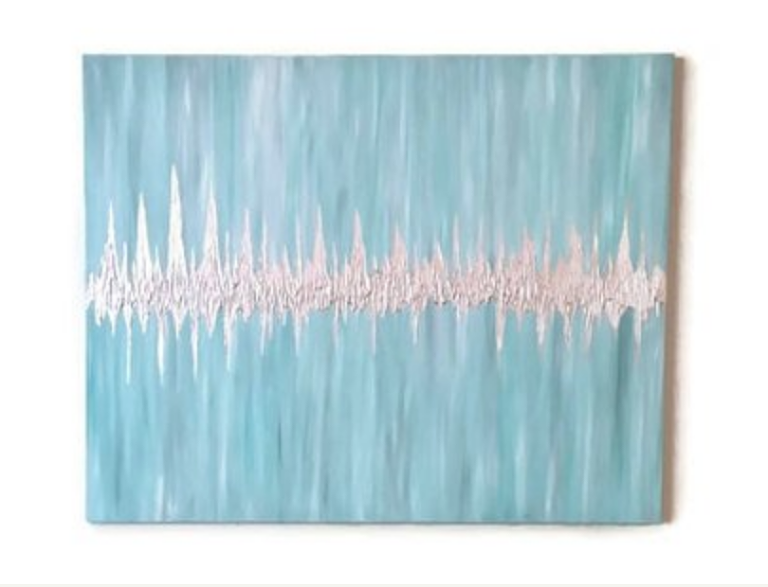 Sculpture
The Midnight Orange
– this is the last one I'd like to share with you, and this is one I've personally purchased before. For a long time I had been purchasing Willow Branch figurines for my friends who conceived. (For personal reasons I no longer do this.) So that was one reason I looked for a figurine. But I think a big part of it for me was that I wanted my friend to know that I recognized her child existed. I couldn't do any of those custom art pieces or weighted items since the loss occurred early. To me this was a beautiful way to honor her sweet baby.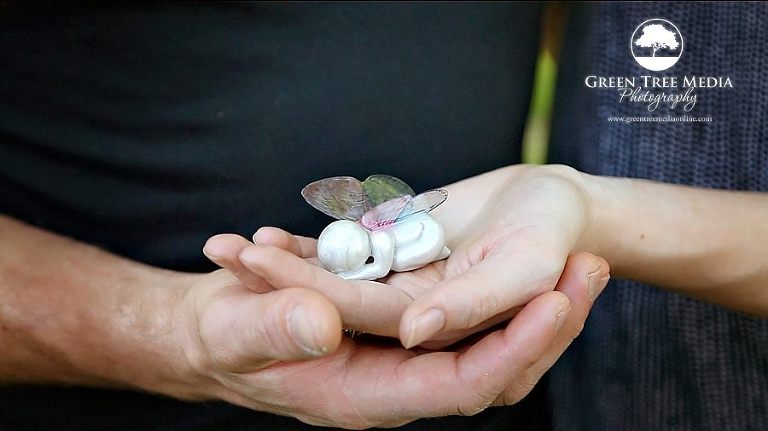 I'll be honest and admit that I don't have all the answers and these may not be the right options for your friend. But they are a great place to start and an excellent option to let a loved one know you care. I think ultimately the best thing you can do is be honest and be real and not try to brush aside or rush your friend through their healing. Give them the space and time to grieve because it's going to come in waves and it's not going to go away – it just changes. Just be a friend and love them and you're doing all you need to do. But if you want some additional ideas – I hope these help!