My Two Halves…
January 19, 2018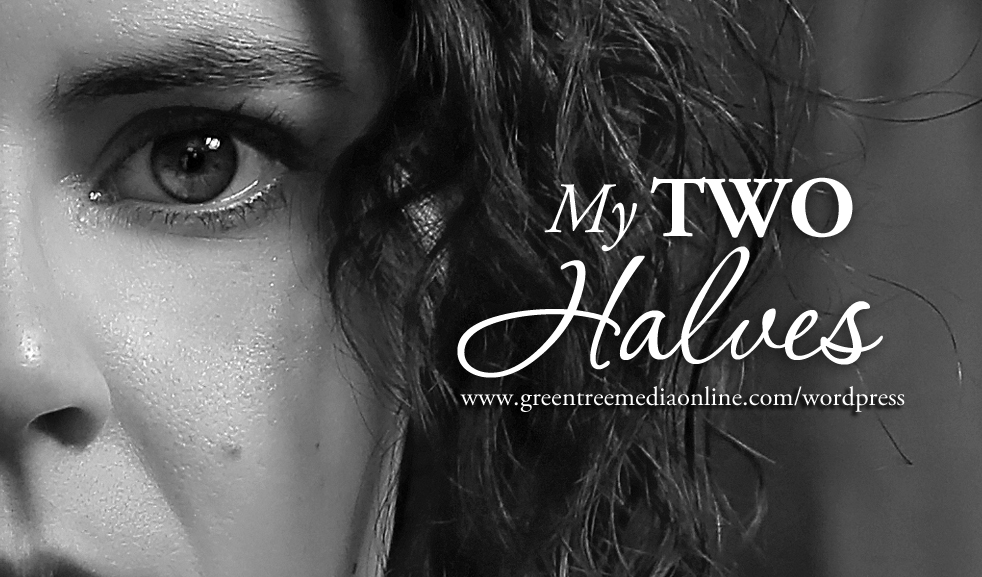 I've been thinking about this stuff for a while and I figured it was about time I went ahead and just shared all the thoughts rattling around in my head. For years now… I've been using my little space here on the internet to share my experience and my heart with you about our struggle with infertility and adoption. Being vulnerable about all of it is hard… it means being opened up to other's opinions and judgements which aren't always kind or compassionate. There were days those harsh opinions were exhausting. But I feel like this is something I'm called to do so I keep sharing, and honestly, I'm glad I have. It's enabled me to find others who are struggling with the same thing and it has made the journey a lot less lonely – having this tribe of amazing, kind women both online and in person.
And now I find myself a mother, and sometimes I find the dichotomy of my two halves to be challenging.
For seven long years of trying, that title of mother was elusive to me but the brand of Infertile felt burned into my very skin. Like a brand, it hurt – my title of infertile left me feeling raw, exposed, sensitive, wounded. Over time though I grew accustomed to it, especially as I found my friends walking along the same road and my voice within this community. That branded title became less raw, like it had healed over and is now simply a part of who I am. But it is still clearly emblazoned on my skin and left me feeling set apart, separated – into the group of women often excluded from play dates and mom groups and mother-focused events.
For seven years that word took claim over my life, it defined me. And quite honestly it still does. I'm still infertile. As a couple, we still are incapable of conceiving (unless God chooses to prove everyone wrong). I still feel "broken" and I constantly feel the pains of knowing that when and/or if we decide Marlee needs a sibling – it will be another long, painful, tumultuous journey all over again. So that title is still very strongly a part of who I am.
So to now find myself being a mother is tricky and honestly I often struggle with the guilt of being blessed while my friends remain in waiting. I've spent the past nine months worrying about how many pictures of Marlee I post. I don't want our blessing to bring others pain or hurt – knowing full well how sometimes other's posts unintentionally caused me heartache. I want to be sensitive to my friends but also celebrate our little blessing. Obviously that's a tricky road to walk and I've tried to be as conscious of it as I can without completely stiffling my love for my daughter (on the internet, I mean).
And recently I was invited to take part in a mom's group… and I found myself so emotionally confused about it. Let's start off by just saying I was super grateful to be included in the invitation to the group. My life does heavily revolve around my little girl (as someone who yearned for a child for seven years, I think that's natural) so I'm sure there would be great benefits to me being a part of the group. But honestly – I don't know if I know how to be in that group… I've been a reject of that group for SO long… excluded because my body couldn't do the very thing my heart and soul longed for. I was on the side lines watching so many of these women fall pregnant and have babies – some more than once. Watching them talk together about their pregnancies, their preparations and then about their little ones. Of course – none of that was done in animosity or unkindness – it's just the nature of this beast called infertility…
And my experience of motherhood so often feels different to me.  The experiences that led us to Marlee were painful and soul-wrenching in a way that those who haven't travelled this road of infertility, loss, and adoption will never truly understand. Not to mention the unique concerns I have as an adoptive mother… like making sure Marlee is exposed to her culture and that we celebrate her beautiful diversity with her. Like making sure I'm taking proper care of her skin and hair… I cannot tell you how much I've stressed over her hair where she's rubbed it off. Or most importantly the truth that I am not Marlee's only mother… that she has another mother, her first mother who loves her very much too. It's just different…
So after seven years of being on the outside… I just don't know if I know how to be on the inside of these mom groups. I've had years of feeling left behind while everyone else moved on with their lives. I've had years of being left out by my mom friends simply because I didn't have kids. I've had years of being made to feel less and unimportant by people and organizations who don't see the woman without children, who focus on their kids programs and mom's groups and leave the childless woman out. For years – this was who I was…. and I don't know how to be anything else… at least not yet.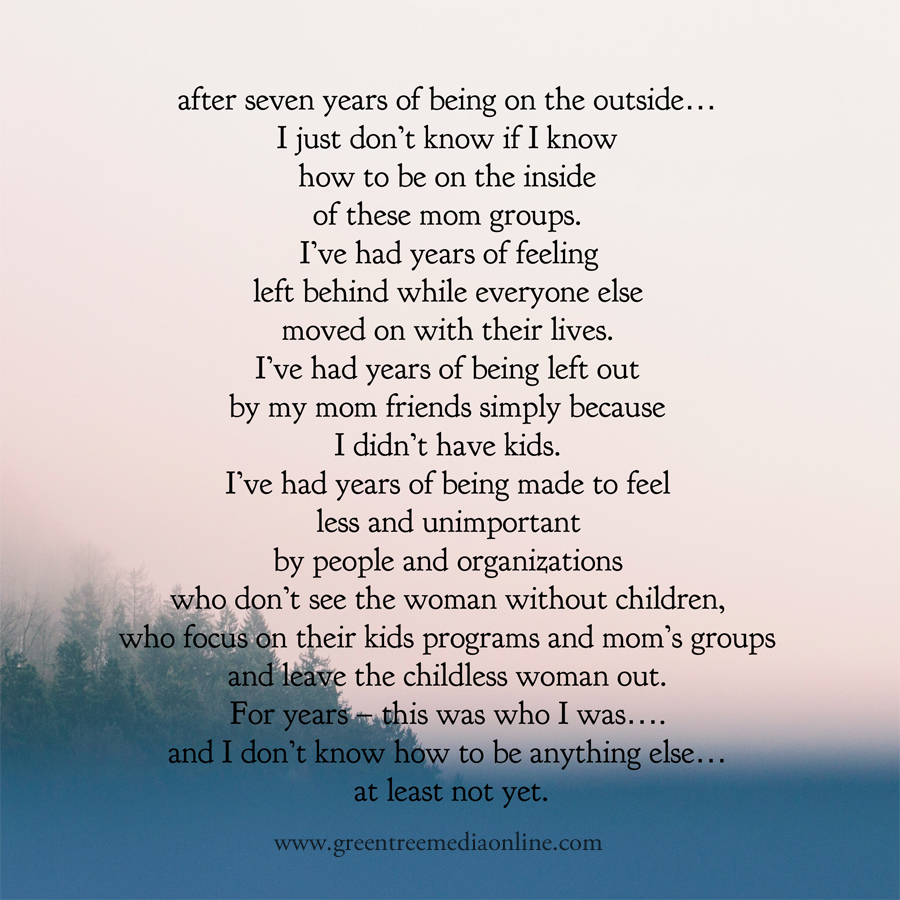 I guess I'm sharing because this is the side of this journey I think that gets overlooked. Infertility, loss, adoption – it defines you and gives you a kind of PTSD… You may have a child and it doesn't necessarily instantly make everything better. It doesn't eliminate the years of heartache and pain and loss. And it doesn't instantly change you, even if you suddenly became a mother overnight – like I did. And that's okay. There's nothing wrong with you if you didn't magically just jump into all the mom things the minute your child was placed into your arms. There's nothing wrong with you if you are having trouble finding who you are within this new role. And there's definitely nothing wrong with you if a part of you feels guilty for being blessed while your sisters in the fight remain in waiting. (I can honestly say I've ugly cried many times for my friends still hurting and waiting. This journey is a complicated and difficult one and it makes sense that the transition would be equally so. Even in this – you are not alone.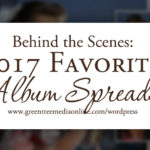 Previous post Favorite Album Spreads of 2017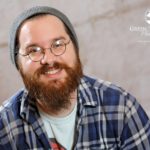 Next post Ryan's Birthday 2017