Marlee is Two Years Old!
April 15, 2019
Well our little love had a birthday this past Friday and I'm still in shock that she is already a two year old! The time goes by so fast… it's hard to believe how big she's grown, how much has changed, how independent she is… She continues to be the sweetest, most joyful and beautiful little girl we have ever seen! She has so much personality. She loves to talk and is really pretty good at expressing herself and she's so smart! She loves music, singing, and dancing. She loves reading and has all of her favorite books memorized and reads them along with us. She's got her own sense of style and loves to pick out her own clothes – she loves looking at clothes and shoes in the store. She still loves My Little Pony and Sesame Street and Motown Magic. And she's a pretty good little eater too – some of her favorite foods are grapes, cheese, and broccoli.
But she also loves donuts… so we've made it a tradition to run out and get her a birthday donut for breakfast on her birthday. We let her choose this year and she requested one with sprinkles. She was pretty adamant about it actually. We let her sit on the floor and enjoy her little birthday breakfast treat… and she certainly did!
We figured this was our last chance to do a theme of our choice for her birthday party. Last year I got to do my bunny theme since bunnies were our symbol of hope from God and she was an Easter miracle. So this year I let Ryan pick and he requested a MoonGirl theme. Ryan is a BIG comic book buff and one of the things he started doing when we were in the waiting period of the adoption process was look for more diverse characters. MoonGirl is one of those characters he found – a spunky and brilliant little black girl. In fact, she is the smartest person in the entire Marvel Universe, and she's definitely a character I would have no problem with Marlee looking up to. So I got to have fun designing the invites, coming up with themed treats and finding a MoonGirl inspired outfit. I'll admit – I was pretty proud of how her birthday cake turned out too.
So without further ado – here's a peek at our little MoonGirl's 2nd Birthday fun!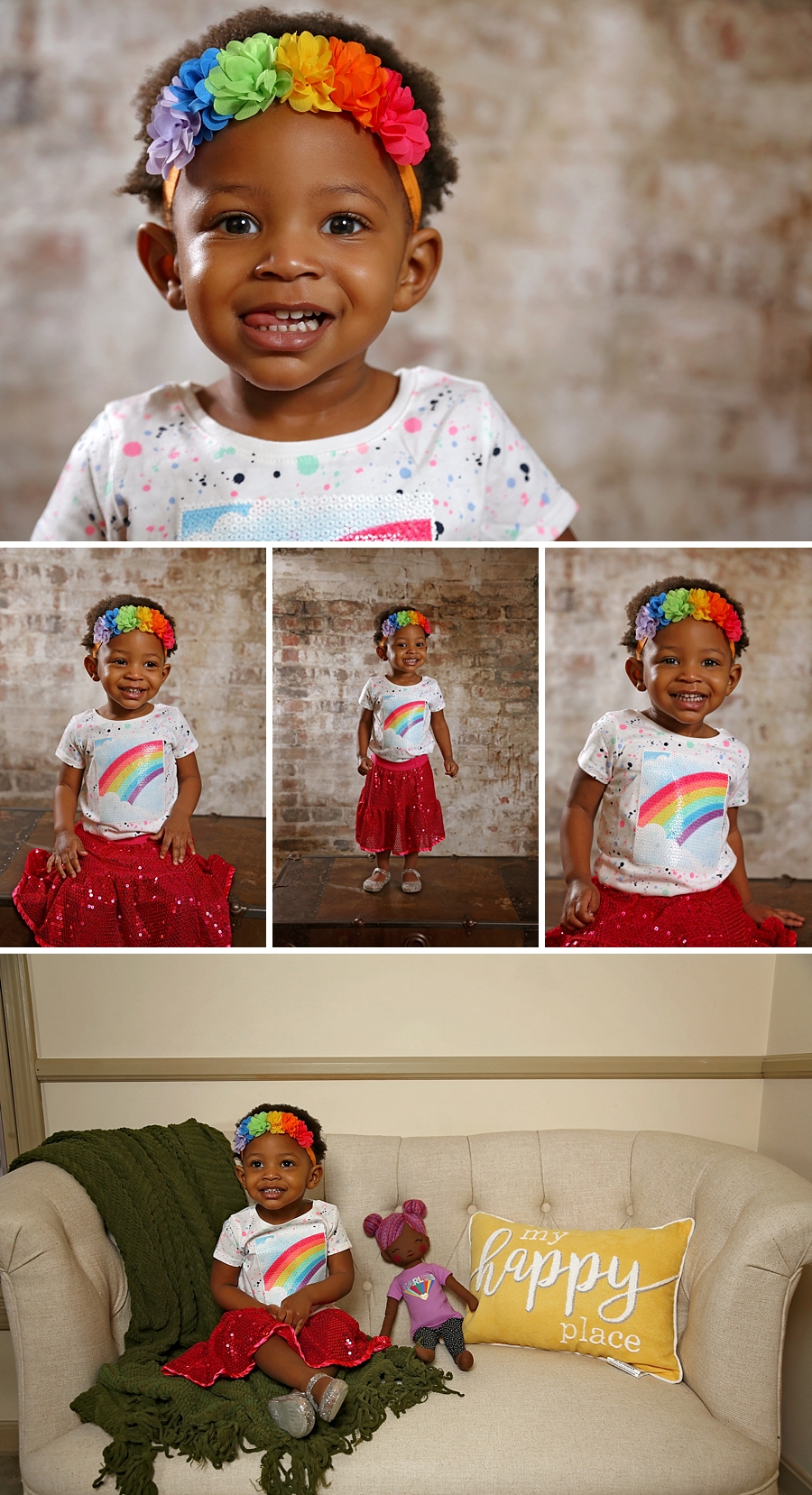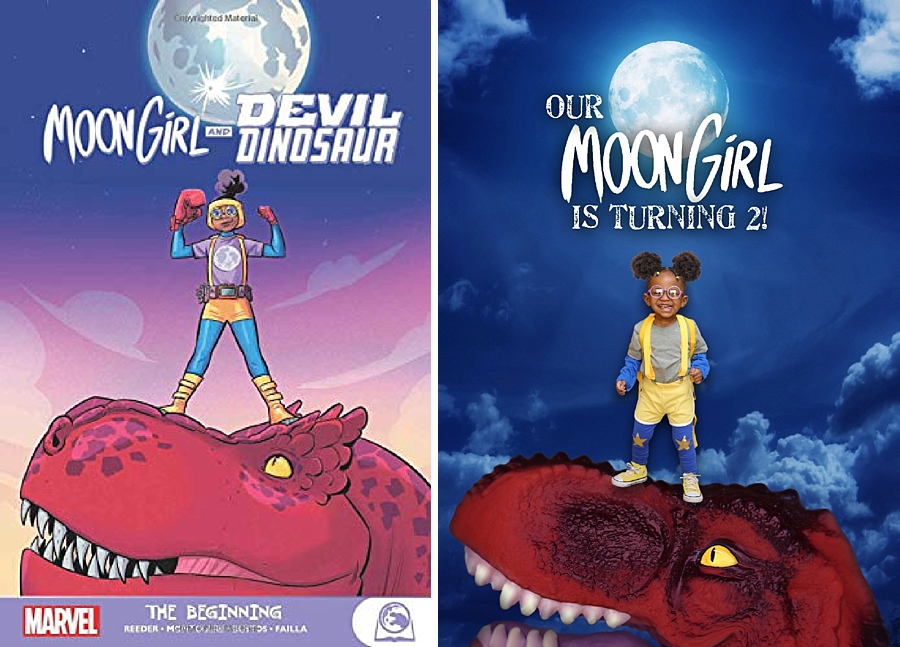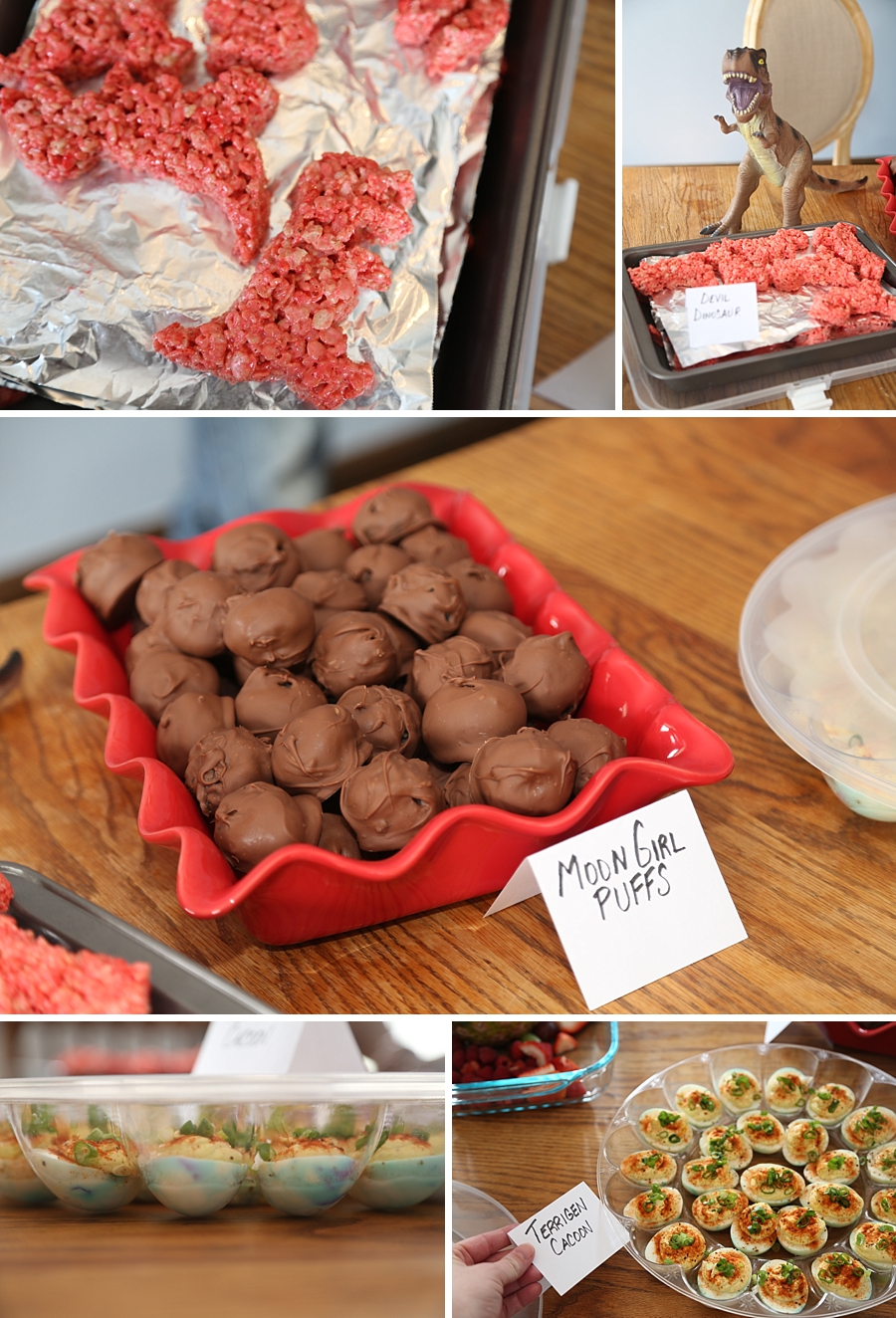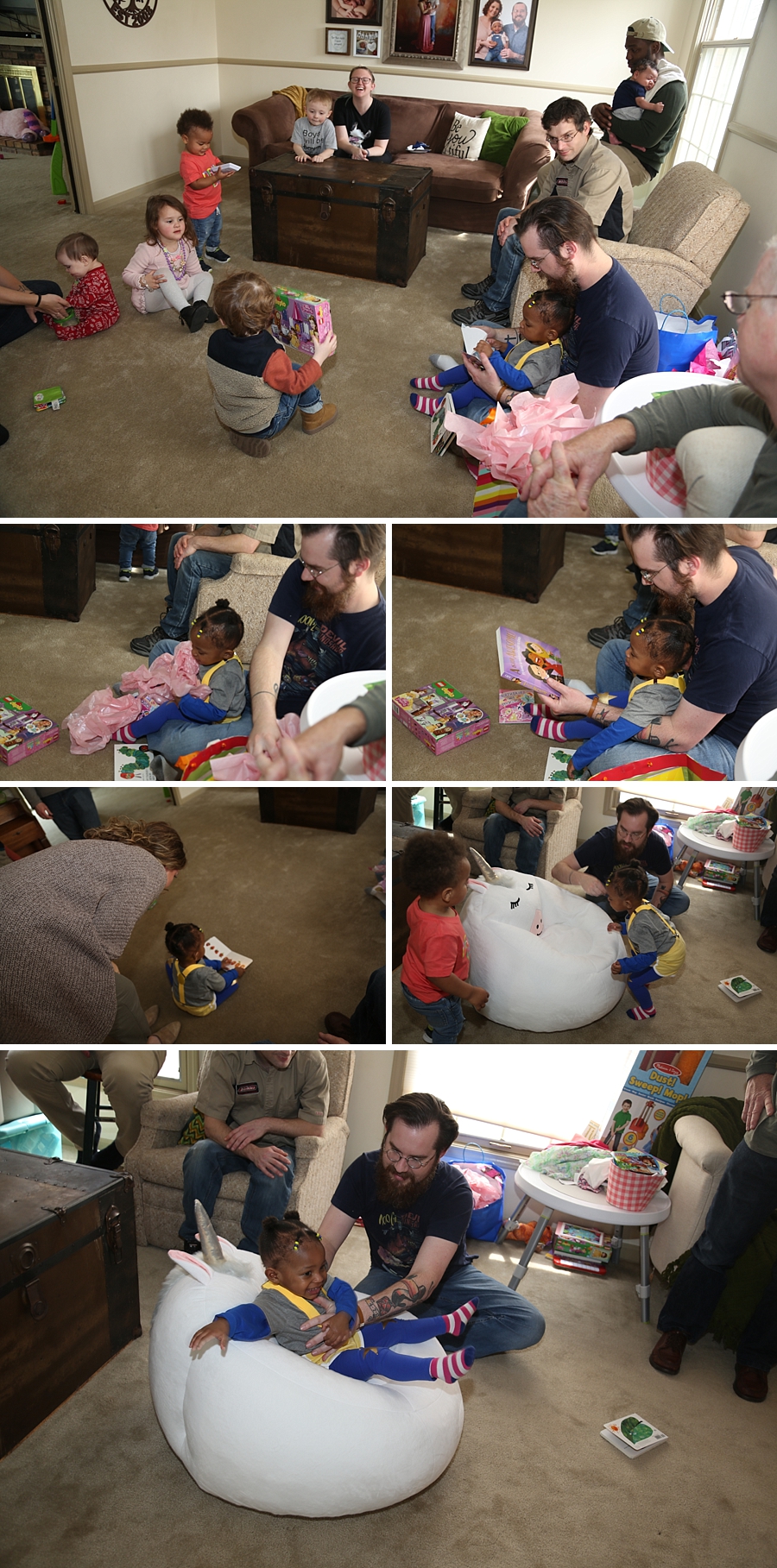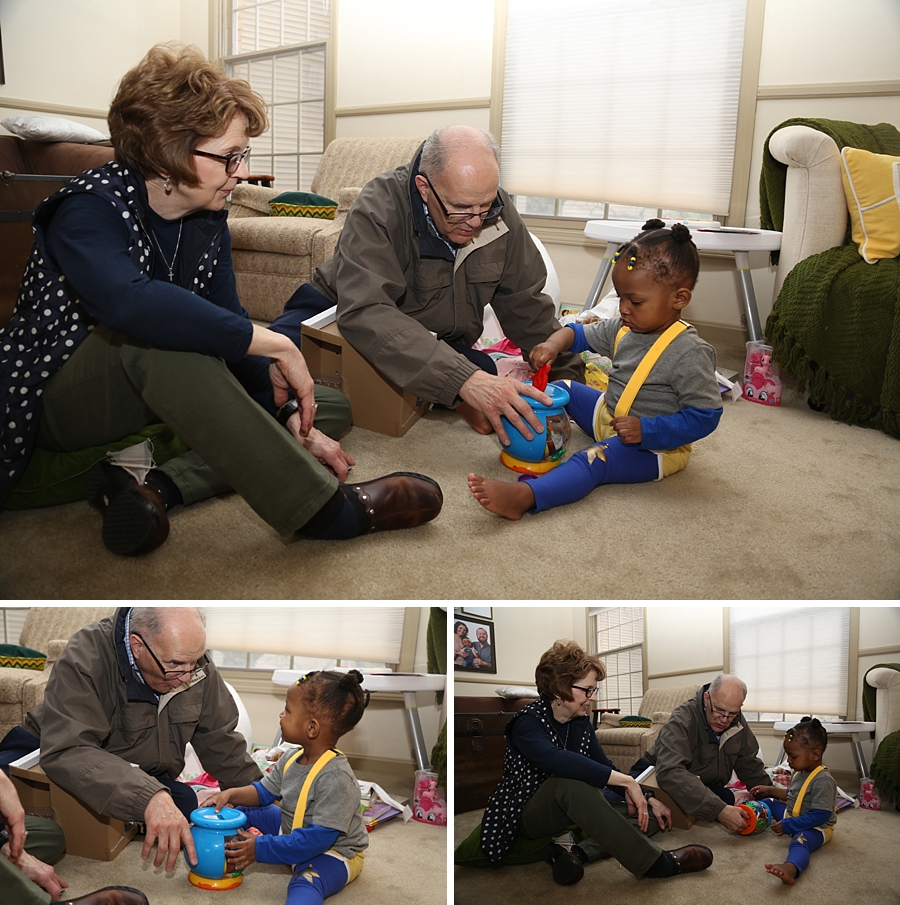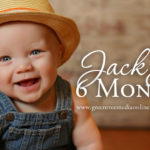 Previous post Jack G's 6 Month Session | Sullivan, IL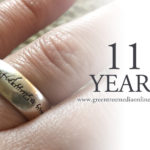 Next post 11 years…