Baby O's First 48 | Brand New Baby Photography
July 11, 2018
Some of you know that one of my best friends is my fellow photographer, Sarah, of Sarah Jane Photography. We actually met at another local photographer's retirement sale and we both laugh that the other was the best thing we got that day. We laugh… but for me – it's definitely true. Sarah's friendship has been such a blessing to my life – she has been such a support to me over the years, both in my business and in life and I'm so grateful to call her my friend.
There is no greater honor than being asked to document a fellow photographer's family for them. And I was hugely honored to be asked to document Baby O's first 48 hours of life. I actually don't get the privilege of doing these as often since most of my clients are scheduling the more posed newborn portrait rather than lifestyle hospital images. But I really love the simplicity of these sessions. It's truly capturing moments as they unfold… the room, who was there, the ways big sister was kept entertained. And newborns change so much in those first days and weeks that it really is special to have those brand new baby portraits.
From the minute I walked into the room, you could sense the calm, contentment of a new mom. Of course, Sarah had done this before, but each child is unique and their birth equally so. I love how completely different and yet very alike these two beautiful sisters are! Little miss O arrived with a full head of dark hair and the cutest little cheeks you've ever seen. She's has such sweet delicate features like her heart shaped lips and cute button nose. It was equally precious watching her big sister dote on her and love her and want to help with her so much!
What I love most about First 48 sessions is that you don't see perfection – you see life. No one's hair is perfect, there's not coordinating of outfits necessary. Because it's real life. And that's what you see. You see a mama and daddy to two beautiful girls. You see a super happy and excited big sister. You see an overjoyed and helpful grandma. And you see a whole lot of love. The way life should be captured (even if we sometimes fail to do so)… in all it's reality… it's truth. Where the real beauty lies… in the simple moments between people who love one another.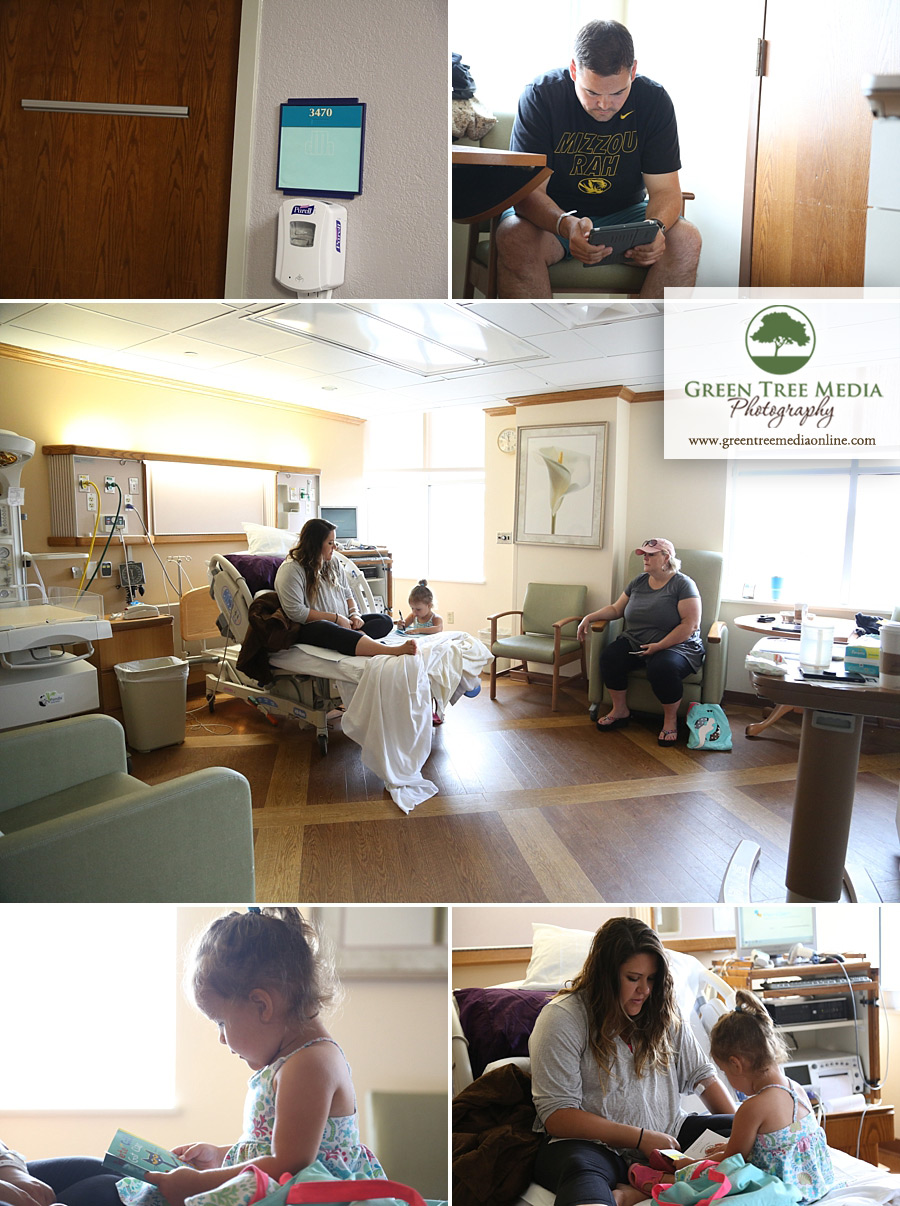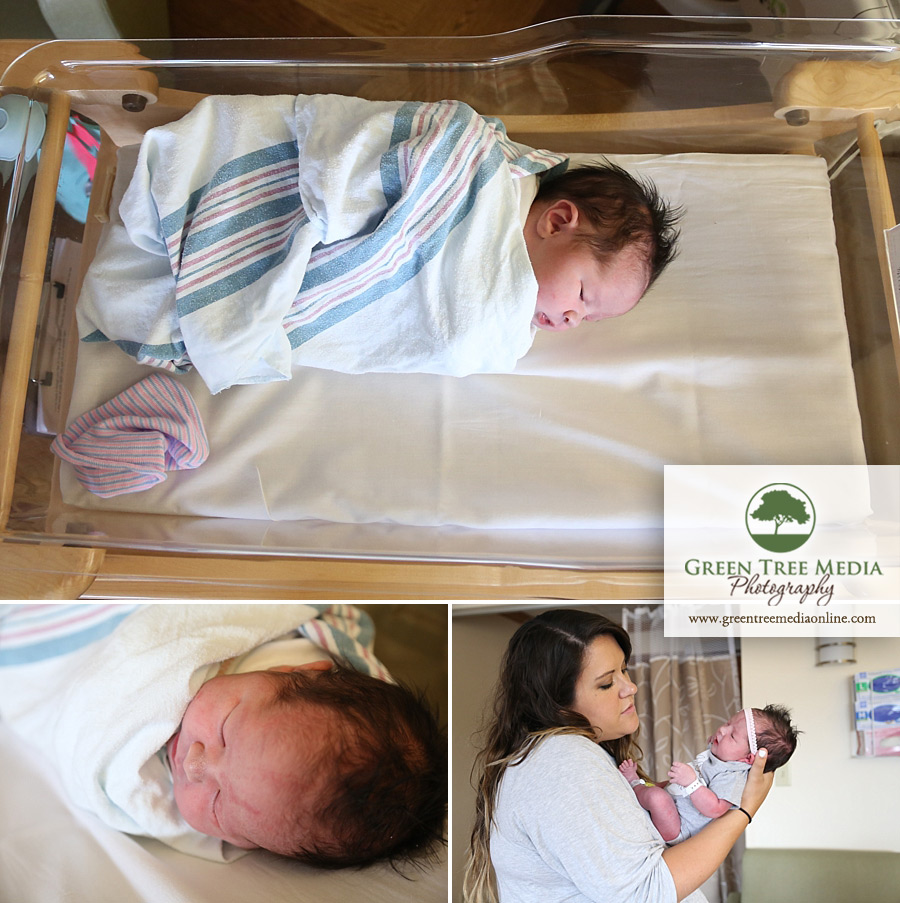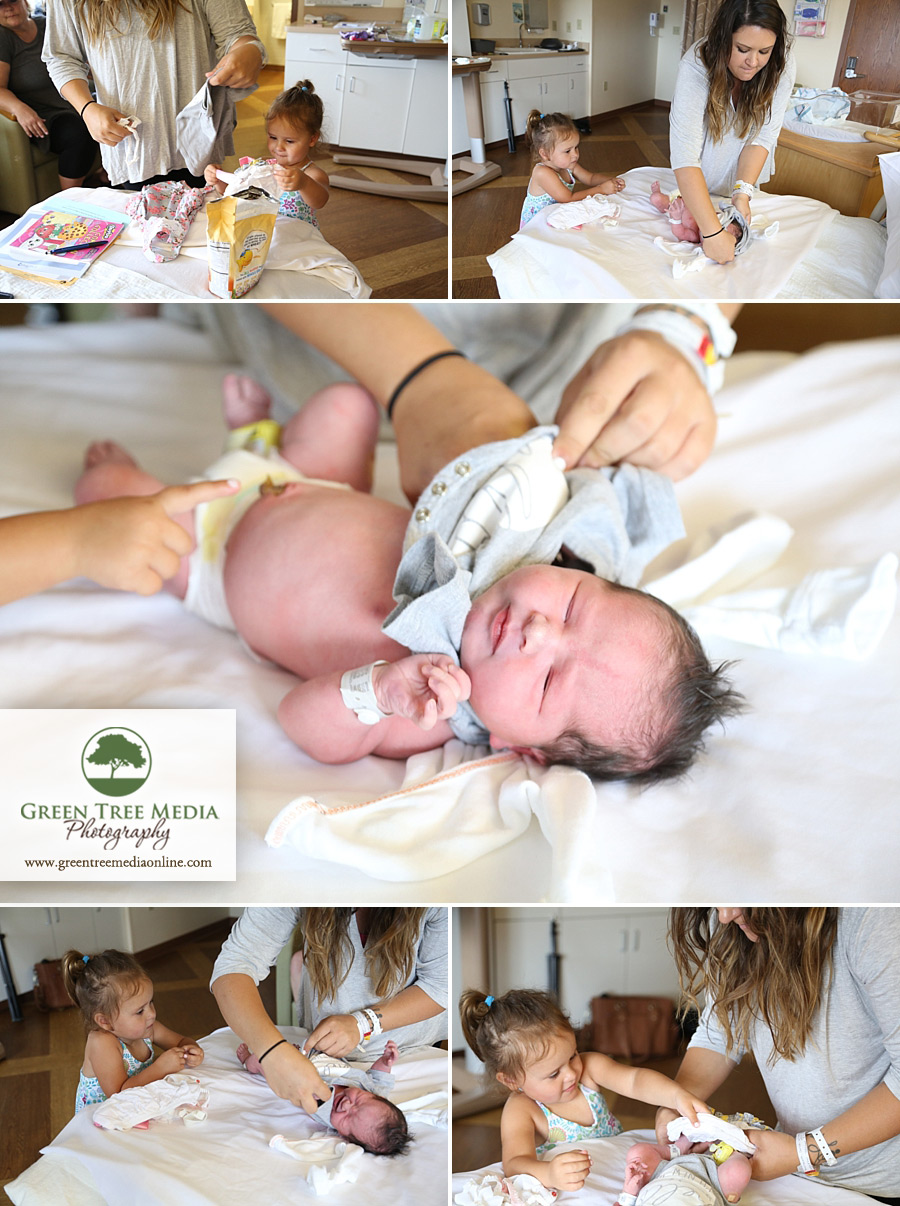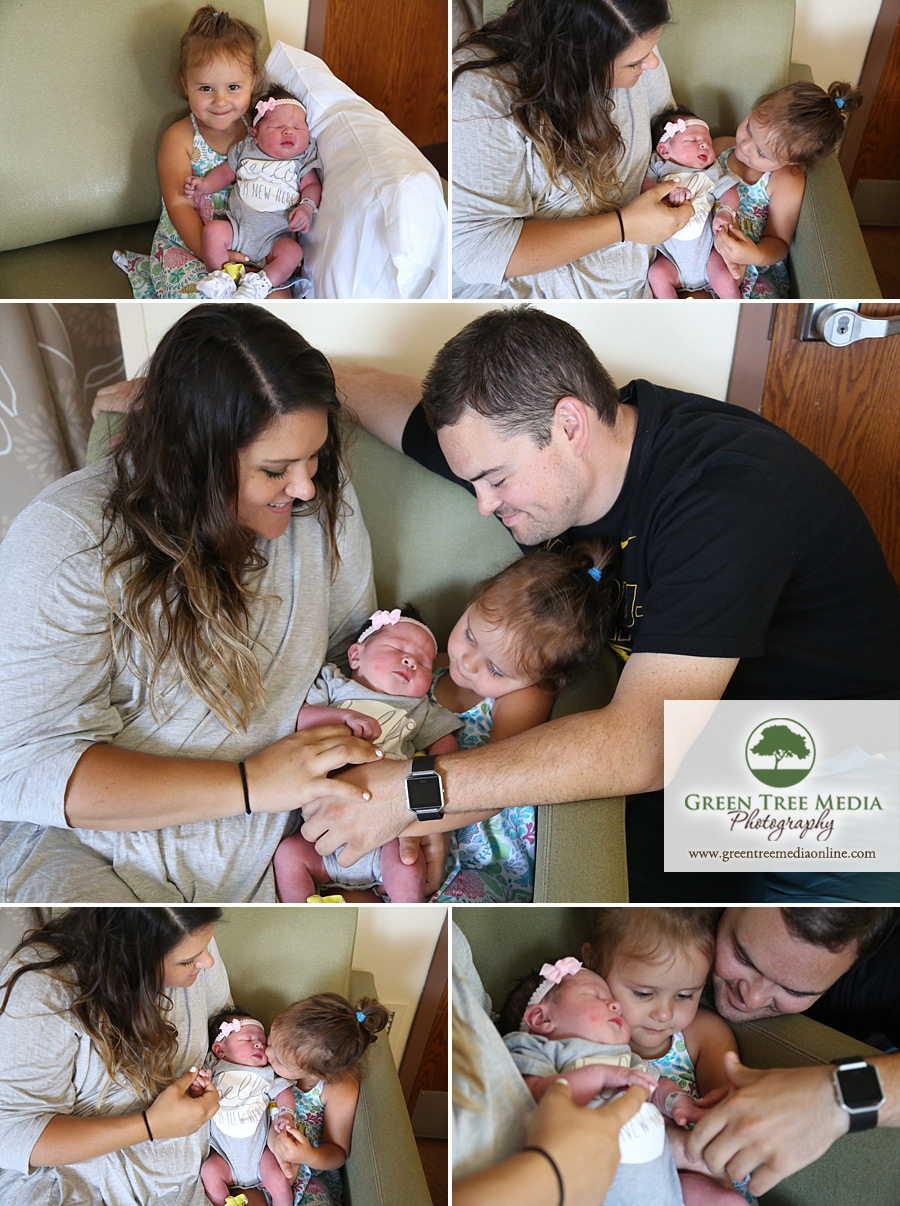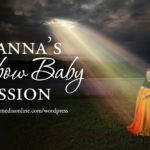 Previous post Alanna's Rainbow Baby Fine Art Piece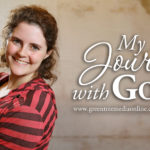 Next post My Journey with God