Easter was a little later in April last year and we were actually up in Michigan during the holiday. So this was our first year celebrating Easter at home which was nice. A lot of things have changed since Miss Marlee's arrival and celebrating this holiday is different too. We actually split up time with family between Saturday and Sunday.
We celebrated Easter on Saturday with my family and started off the day by heading to our church's Easter family fun. They had bouncy houses, games, face painting, a petting zoo, and an egg hunt. With the cold weather, the church moved everything inside and it was really impressive to see all the work, fun things, and people present to celebrate together. We so love the family atmosphere here and we REALLY enjoyed starting our day there!
Afterwards, we headed to my parents house for an Easter lunch with most of the rest of the family. It was nice all getting together and chatting. Of course, I always love when Javin and Marlee get to spend time together. These two little cousins are just so precious together and play really well together. Javin is so sweet to Marlee and Marlee really adores him. They always seem to want to give each other kisses too. It's pretty cute to watch.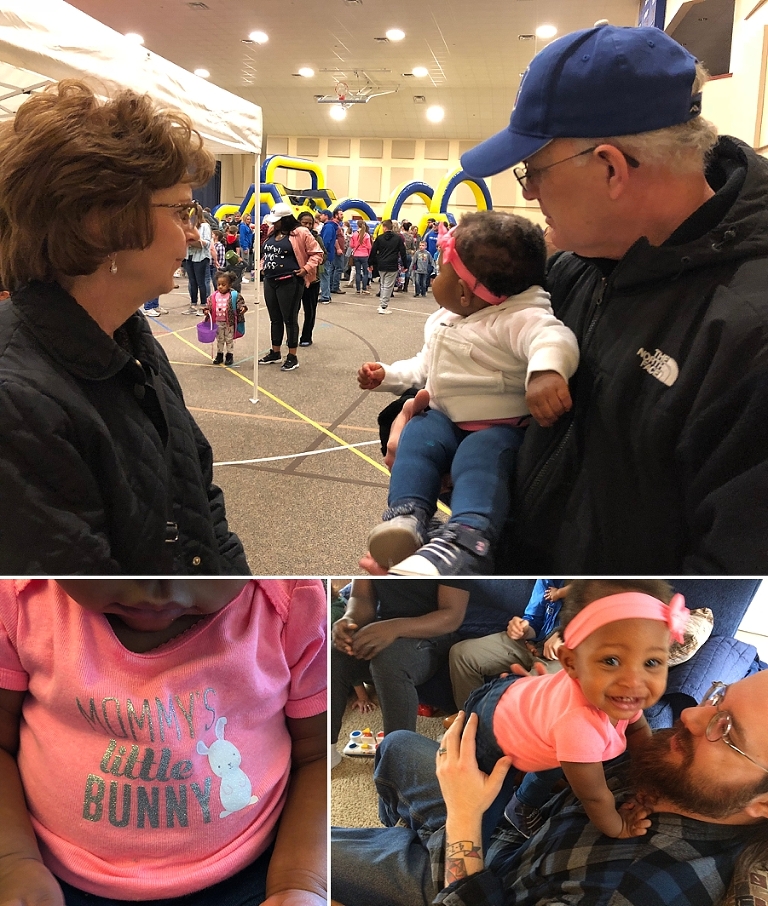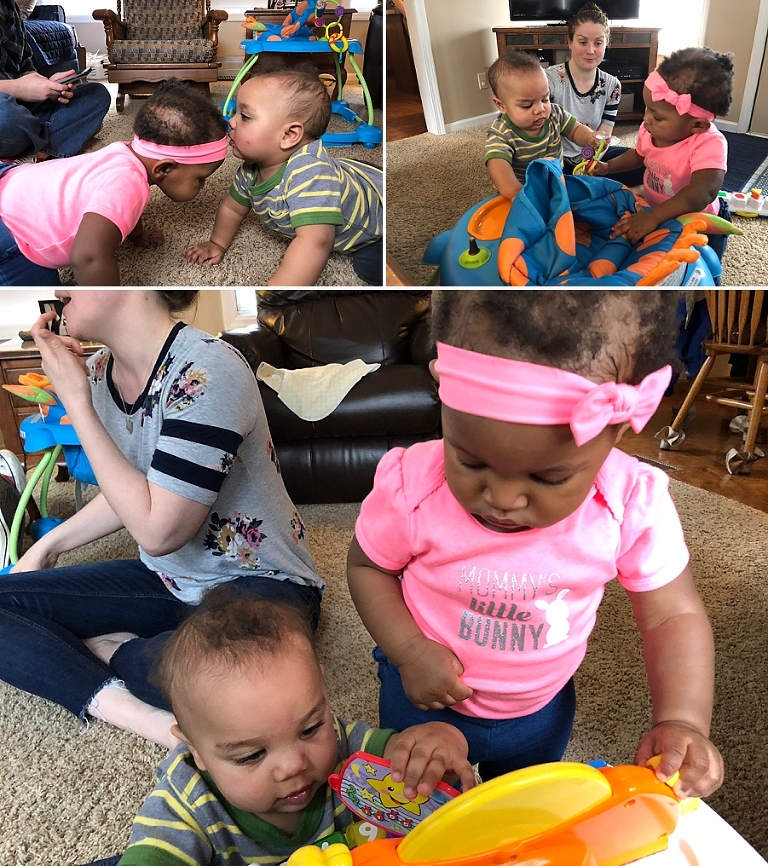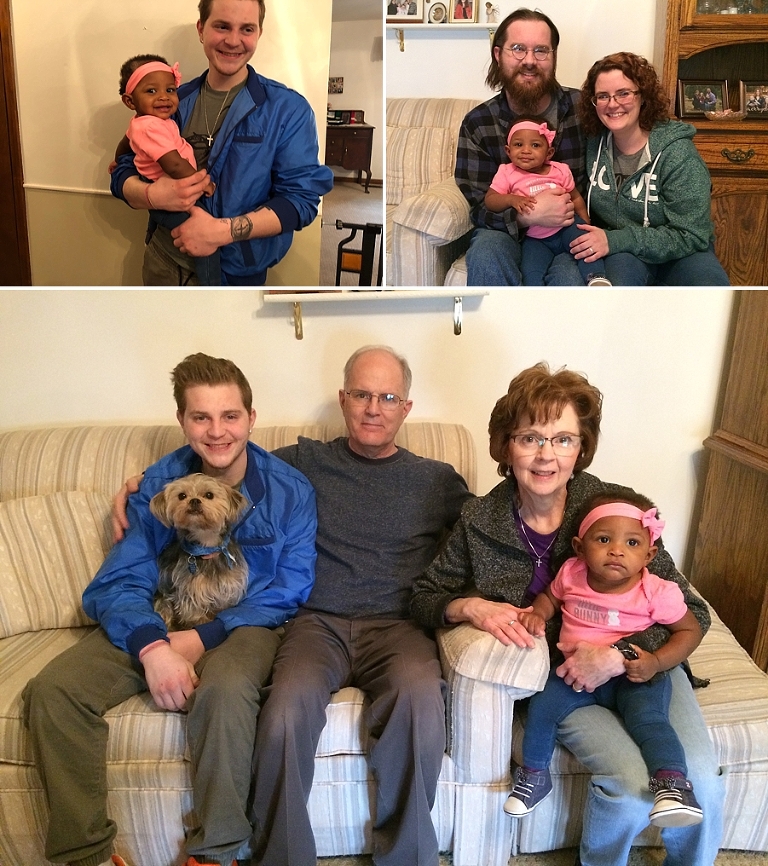 On Sunday, we got up early and headed to church for the 10 am morning service. I'll be honest and admit that this is the first time in a long time that we've attended an Easter service. For a long time we were what we call anti-Creasters. (Basically we attended pretty much every service accept Christmas and Easter because there's just too many people there.) We were present at an Easter service at our previous church a couple years ago, but we were both volunteering during the whole service and didn't really get to hear the message or be present in it spiritually. So Ryan and I were both excited to go to Easter service on Sunday. Marlee actually picked out her little dress and Ryan and I tried to dress to match.
Afterwards, we headed over to Ryan's parents' house for family, food and fun. It was a nice simple Easter this year, which was lovely and made it much simpler with Marlee too. Our little lady got to crawl around, play with her toys, have Grandma read to her, and eat yummy foods. Despite the lack of naps over the weekend, Marlee did pretty darn good and was a fairly happy little lady!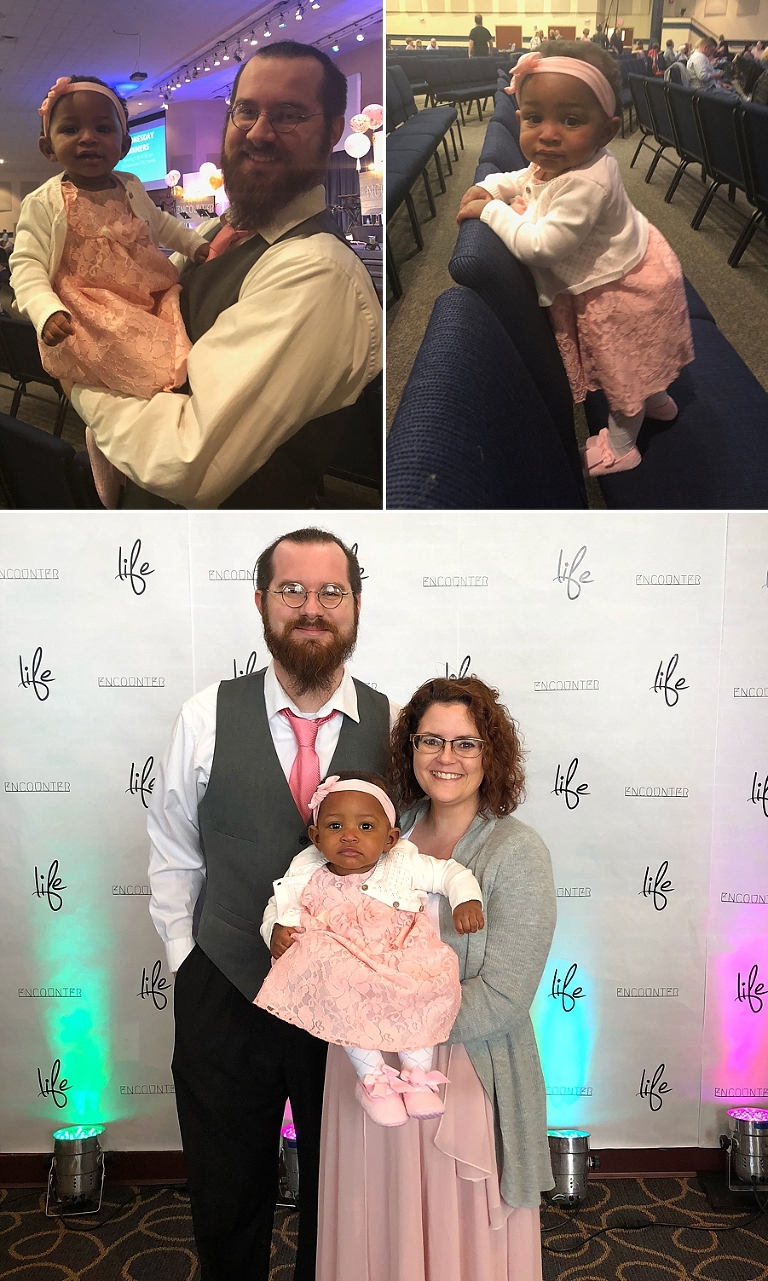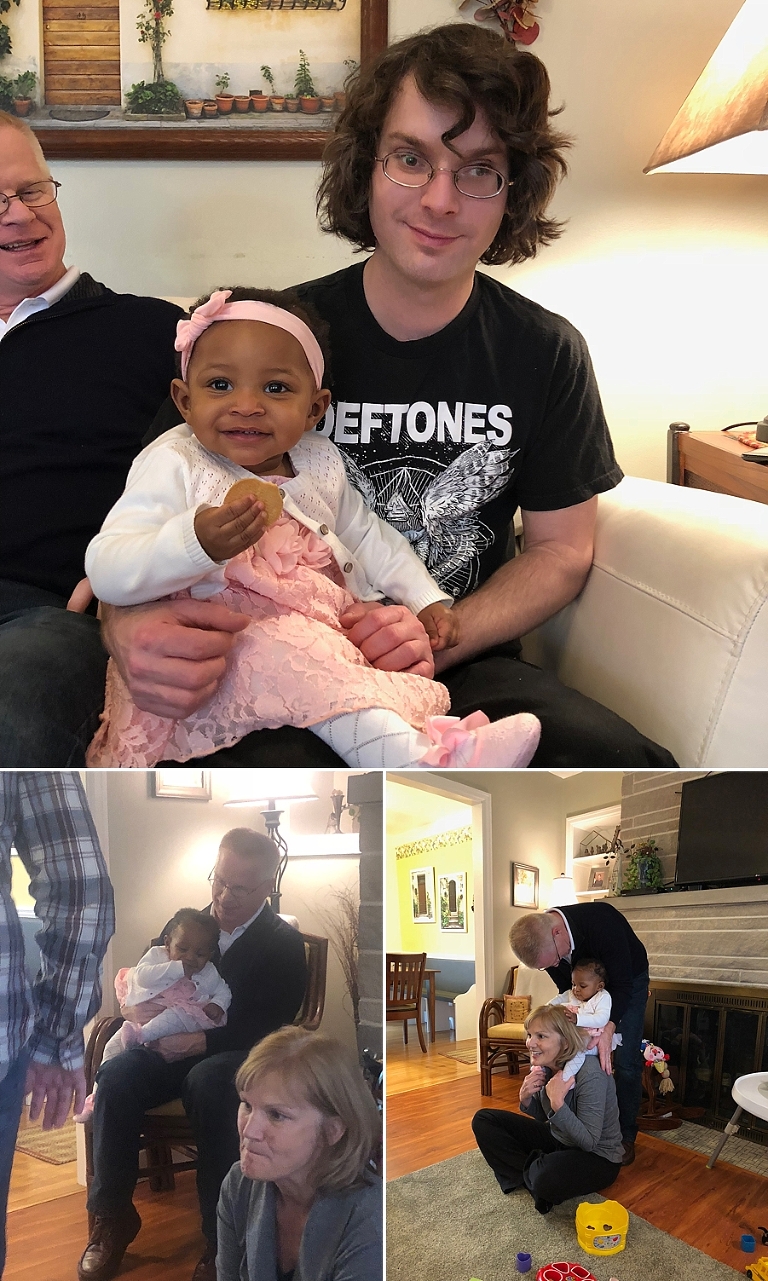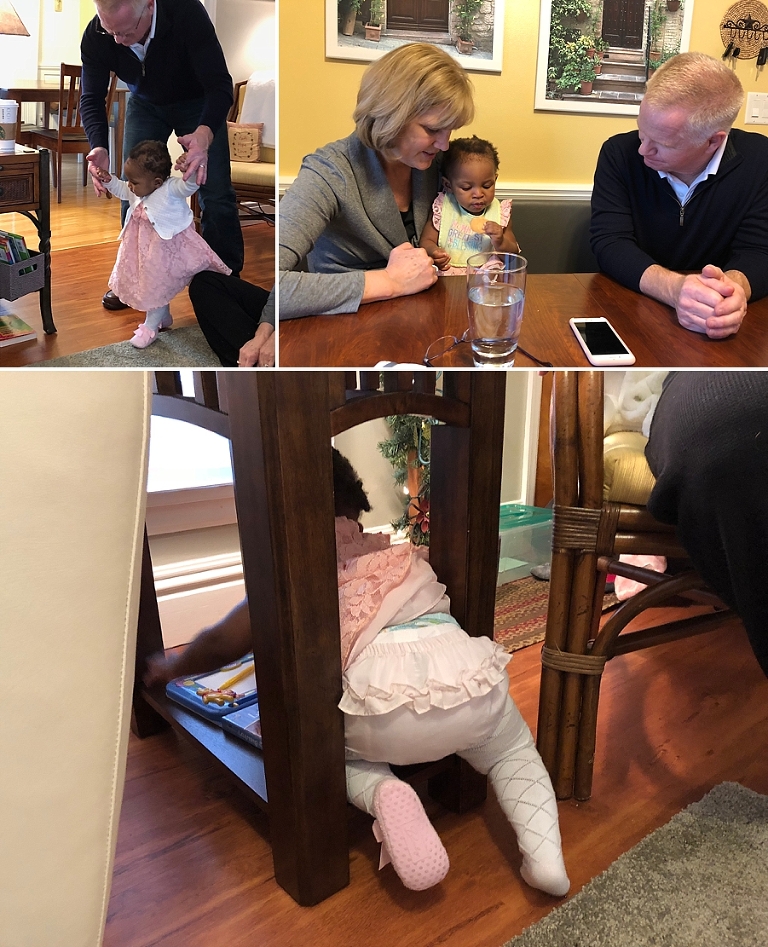 So there you have it – a little glimpse at our first Easter at home. I hope you all had a fantastic Easter too!