My Top 10 Best Business Decisions
February 28, 2018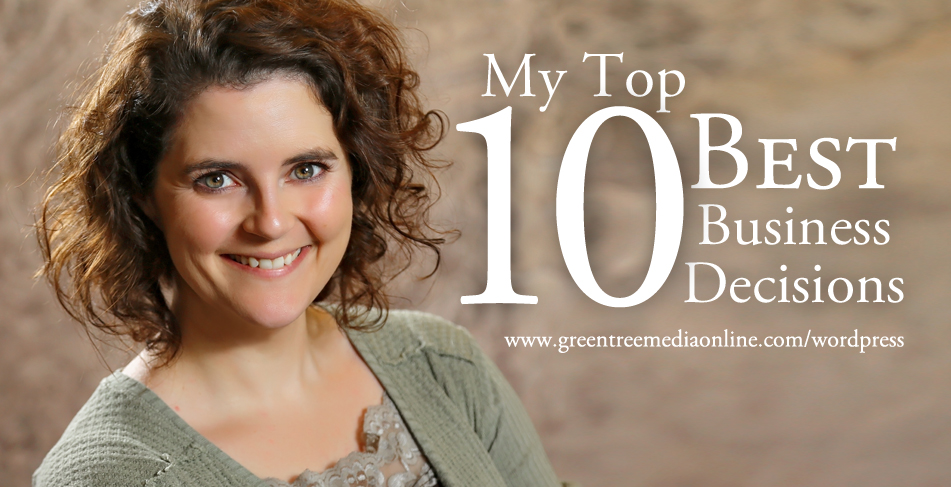 I'd been thinking a lot lately about my business and how far I've come. This year will mark my 10th year in business and I'm hugely proud of that. There have been some amazing years and some not so profitable years. But every year, I feel infinitely blessed to have my clients continue to come back to me and trust me to capture their special moments and milestones. All of this got me thinking about some of the things that have helped me get here and so today I'm sharing some insight into the 10 best decisions I ever made for my business!
Getting Educated in Photography
As many of you know – I actually have my BFA in photography and design. While many photographers today are self taught, which is perfectly fine, I do have training in what I do which gives my clients the added comfort of knowing they will be getting quality artwork from me. Being trained means that I'm confident in my abilities and that I've been trained to handle a lot of different situations and conditions.
Setting My Business Up Legally
I'm super glad that from the minute I started, I set my business up legally. I filed with the government to insure I had a tax number and listed myself with the city and state so that I'm operating my business professionally and within the law. This may seem like a no brainer – but you'd be surprised how many people are running photography businesses and are not actually set up as a legal business. Obviously, I wanted to do things the right way so I made sure not to leave this step out.
Re-Investing in the Business
Running a profitable photography business can be really expensive. There are lots of things that are needed to keep your business up and going. Investing in quality gear and equipment, computer, and editing software are really vital to my craft. Then of course there's great value in having samples of your products, pricing catalogs, flyers and postcards, packaging and all the many other things that are needed to run a successful photography business. And those re-investments help ensure that I'm still here year after year. They make me continue to put out exceptional artwork and allow me to continual let people know I'm here!
Understanding the Numbers
Anyone who wants to run a business really needs to know their numbers. One of the best decisions I made was doing the math (ugh! I hate math)! I ran through all the numbers of what it would cost to run my business, how many sessions I needed to shoot, how much I needed to make per session. Knowing all of these numbers is really key in order to actually be successful and make a living doing this… which leads me to my next point.
Pricing for Profit
All too often photographers undervalue themselves. I think it's because we tend to be such giving people. The problem with this it's created serious confusion and issues within our industry. You can find a photographer who's priced from anywhere between $50 and $300 for their session fee. Now obviously – you're going to see a pretty big difference in the quality of the artwork there, but not everyone will realize that at first. In order to be profitable I really needed to know my specific business needs and price myself according to that and not comparing myself to anyone else.
Creating Set Business Hours & Boundaries
When I first started my business, I was so eager to work with people, that I answered emails and calls at any time, day or night. This isn't necessarily a bad thing, but it's hard to set boundaries for your personal time when you're not creating them. I found that I wasn't creating time for Ryan… or for myself. I was focusing on my business all the time. And quite honestly one of the main reasons I went into business for myself was so that I had the freedom to set my own hours and prioritize my family. And clearly I wasn't doing that. So creating set hours for "work" has been a HUGE for my professional and personal life.
Investing in Marketing
I think this is one of the hardest things to do when you're starting out because you may not have a lot of money to invest in marketing… even now I sometimes don't have as much to invest in marketing as I'd like. But this really is a must to get your name out there and continue to find new clients. And there are tons of places you can advertise – magazines, billboards, commercials, flyers, auctions, and more. You have to find what is going to work best for you – but marketing really is key! I know my best income years are the years that I really focus on how and where I'm marketing myself.
Continuing to Educate Myself
Yes – I have my bachelors degree in photography, but that doesn't mean I can stop learning. Photography is ever evolving and good artists also are constantly growing and evolving. So continuing to educate myself so I can improve my craft and provide my clients with my absolute best is important too!
Networking with Other Photographers
When I first started, I tried networking with some of the photographers I knew, but they weren't interested in me,which is totally fine and not uncommon. My first real connection was with Sarah of Sarah Jane Photography. We met at Steve Pyle's house when he was retiring. We had both arrived to look at some of his gear, but we both always say the best thing we got there was the other. Since then I've found many friendships in other photographers and my life and business is better for having them in it. Many of these women have been super supportive through our journey and had our back when I really needed them. They've also helped lift me up and make me better. So having a network of fellow photographers has been huge for me and my business!
Giving Back
Lastly, I believe that my ability to be in business is a gift. It's a gift from God and a gift from my client's who trust me. With that gift I feel I have a duty to give back. There's a lot of ways I've done this over the years and it can look different for everyone. But for me it's definitely an important business decision that I think makes my business great.
So there they are the 10 best decisions I've ever made for my bsuiness. I truly believe that without each and every one of these I wouldn't be where I am today. I'm not perfect and my business certainly isn't without it's flaws. But I'm proud of the 10 years I've been able to do this and provide cherished artwork for so many. So thank you to all of you who've given me that immense honor! You are the reason I love what I do!