Halloween 2017
November 2, 2017
Well I meant to get this post written for yesterday but life happened and it didn't go up. So it's coming to you a day late instead. Growing up, Halloween was always fun even if I wasn't always incredibly creative or over the top with my costumes. I think I used the same doctors coat three years in a row but changed it slightly to be something different – one year a doctor, the next a vet, and the next a mad scientist. As I got older though I was less interested in Halloween – my anxiety made it hard for Halloween to be fun. I was always anxious about being teased for a costume or garnering too much attention.
Last year was the first time in a LONG time that I actually dressed up for Halloween. We were doing pictures on the Sullivan Square and I felt like it only made sense that I dress up while doing it. So my dear friend, Kayla, and I dressed up as Mario and Luigi. It was a ton of fun and I planned on dressing up again this year for it too. But then we were blessed with little miss Marlee and those plans changed.
Ryan actually helped me pick out a costume for her. (I love what an involved daddy he is!) And he came up with the idea for our little family from there. Although – I may have made a last minute change to my costume from a convenience and cost standpoint. Honestly Ryan's choice for Marlee's costume was pretty perfect since she loves My Little Pony and she looked pretty darn cute as a unicorn (or alicorn depending on how technical you want to get).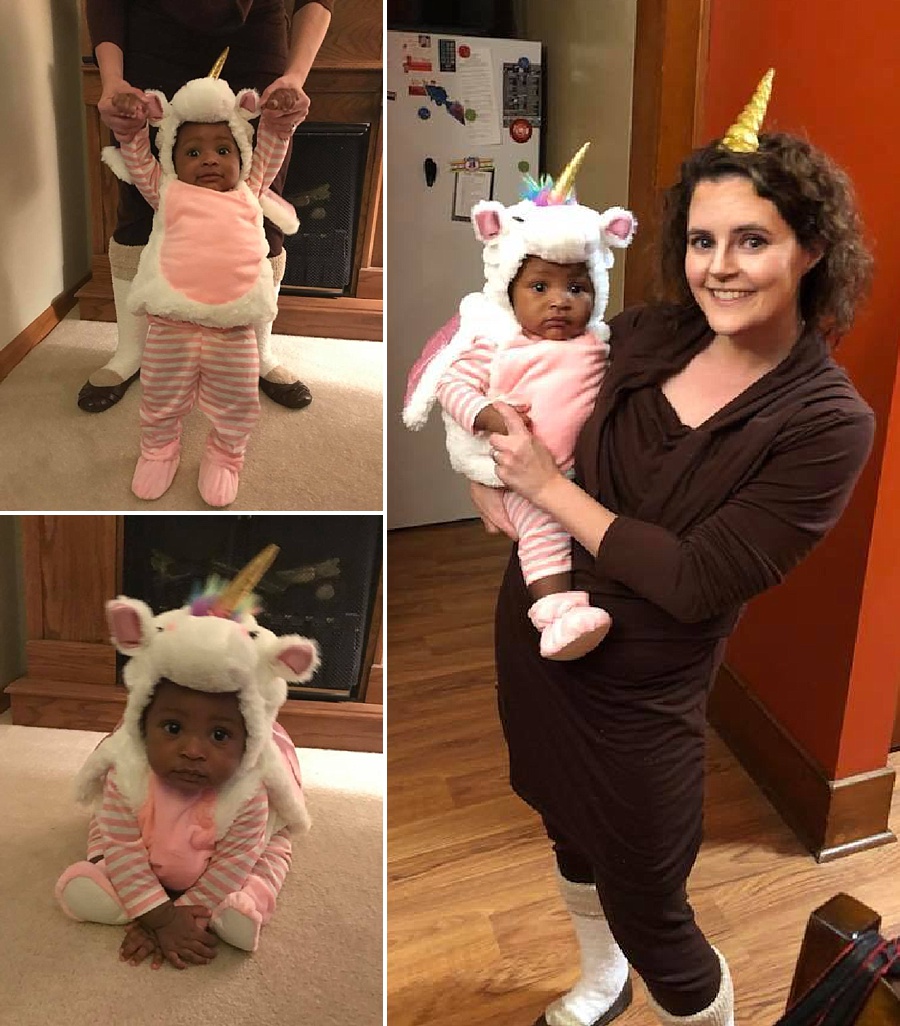 But all of this fun got me thinking back to where we were last year. Because I was thinking this was the first year we got to buy a costume for a little one… and that's not true. Because last year just before Halloween we were up in Chicago meeting what we thought was going to be the birthmother of our twin boys. In the hopefulness of that situation – we actually ended up purchasing costumes for four children for the woman's other children. Of course, if you know the story – you'll remember the whole thing was just a scam for free assistance and money. And obviously it was hard because we thought we had finally had our prayers answered and answered twice over.
Obviously now I know that was just another experience God wanted us to have on our journey to Marlee. It prepared us for the worries before we got to bring her home. It's given me another avenue of understanding others who may experience a similar thing. And even though that was only a year ago – honestly – since having Marlee in our lives – it feels like ages. I still think of what might have been if we'd truly had those little boys come home with us – the fun and chaos haha. But this little girl I get to love on and hold – she was what the whole journey was all about!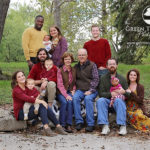 Previous post Pezzelle Family Photography | Decatur, IL