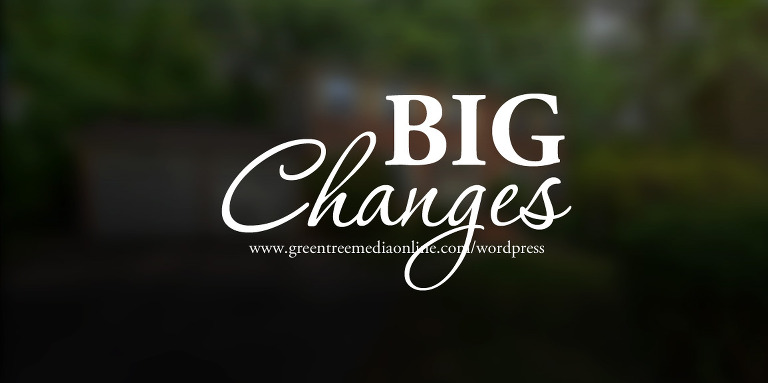 If you've been following along for a while, you'll recall that back in August (the day before my birthday in fact) we put our home on the market. That decision was filled with bittersweet emotions – we built this house and brought our daughter home here and so many of her firsts happened here. There are a lot of really special moments and memories made in this home. But we both feel that God is calling us back to Decatur, and God has put a vision on my heart for where our future is headed. And He got us dreaming big!
It was also in August that I poured out our requests for prayer and provision on facebook. Ryan needed a new job in Decatur. We needed to sell our home. And we needed a new bigger home in Decatur that we could afford. And God has provided in amazing ways! Last week was Ryan's first week at his new job in Decatur. We already can feel that big things are going to happen there and that Ryan finally has an opportunity to really flourish and grow professionally. Ryan's first day of work also resulted in our official acceptance on an offer made on our home! Our buyers needed a contingency on the sale of their home, but our realtor was confident their home would sell quickly. This was great news for us because we had been eyeing a house in Decatur we liked and decided to go ahead and make an offer. There was a lot of back and forth but our offer was officially accepted last Thursday (the 18th). So all that was left was the sale of our buyer's home.
Well Saturday we were out and about with family. My nephews were in town and we took the kiddos to the Children Museum. After lunch, we convinced Marlee to take a nap and Ryan and I popped out to Target to quickly grab a couple things. We were just finishing checking out to leave, when our amazing realtor waved hi from the Target Starbucks. She said it was so funny she ran into us because she actually had some news for us… our buyers' house sold!!! Not gonna lie – I may have (read "totally") danced and jumped up and down in the middle of Target. Then the kicker "their buyer is requesting a 30 day closing date, which means you'd have a 30 day closing too." WHAT?!?!
Guys there was a part of me that had thought it would be so nice to be in Decatur before the new year… I loved the idea of limiting the amount of time Ryan was commuting and I loved the idea of starting the new year off fresh. I never in my wildest dreams imagined this would actually happen. But it gets better… Two years ago, on October 23rd, Ryan and I were driving up to Chicago to meet a birthmother who was supposedly pregnant with twins. If you remember that story – you'll know that it turned out to be a scam and that this woman lied about being pregnant to get free food and money from us. Guys… the papers that make all of this official were signed on October 23rd. Two years apart – God is re-writing that date with something amazing!
So what does this mean???
Well it means the next 30 days are going to be pretty busy and stressful haha. We're going to be continuing life as usual with school and work and everything else. But we'll also be packing on trying to get everything in order to move. With that in mind – I'm not booking anymore standard sessions until December at the earliest because I just don't think I can manage to squeeze in the consults, sessions, and viewings while all of the rest of this is going on. Those of you who have sessions – they're still on as planned – just please bear with me if you show up at our home-studio and see boxes everywhere haha. It also means that in 30 days – Green Tree Media will no longer have a Kirksville location. We will have one singular (new) location in Decatur, which is sad and exciting all at the same time.
I wanted to share first and foremost because I'm just floored by all of this! We've been praying so hard about all of this and trying to live our lives according to what we feel God is guiding us towards. We've received prayer at church throughout this process, and many things that were said actually happened. Ryan was told he'd find a job that he wouldn't have to fight for – that they'd seek him out… and that's kind of what happened. We had another person tell us that the truly felt God wanted to take this process to show us how good He can really be. The lack of struggle in this… the way all of these pieces have just fallen into place – blows my mind! And I feel like that kind of awesomeness needs to be shared.
But I also want to share because it will impact the business for the next couple months as we prepare to move and transition into a new home. We're feeling all the feels right now for sure but ultimately we're excited to see what this new path God has us on is taking us!