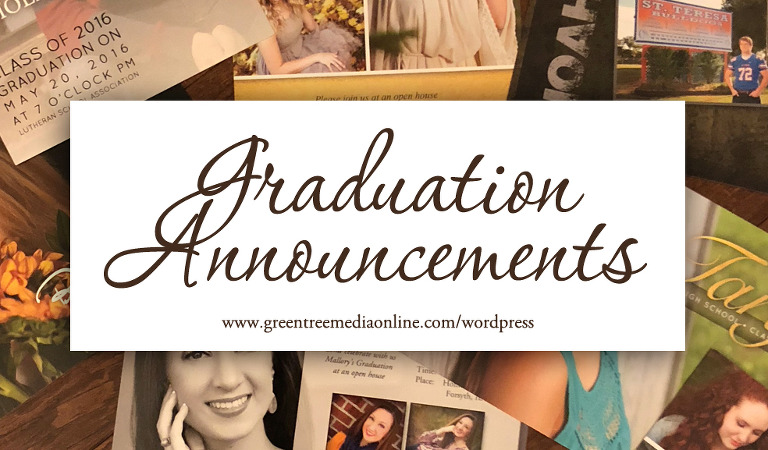 One of the super fun things that I love creating for my seniors is graduation announcements! Once upon a time the only grad announcements you could get were the really boring formal ones that were all just text. They liked to say you could customize them with colors and such, but it's still nothing compared to what we can do today!
For my seniors – we have the fun of selecting your favorite images and combining them with your graduation details and my unique custom designs to create a graduation card that's total unique to you! I love having the opportunity to get creative and make something special to announce your graduation from high school! I've created all different kinds of designs over the years. We've done incredibly simple designs with just one big picture and simple text. We've done really fancy collages. We've even included baby photos in the designs too. We really work together to make something that you'll love!
So if you're one of my 2018 seniors and interested in getting some graduation announcements put together – now's the time! Shoot me a message and we'll work on getting some fun designs put together for you!
Here's just a peek at some of our old designs: