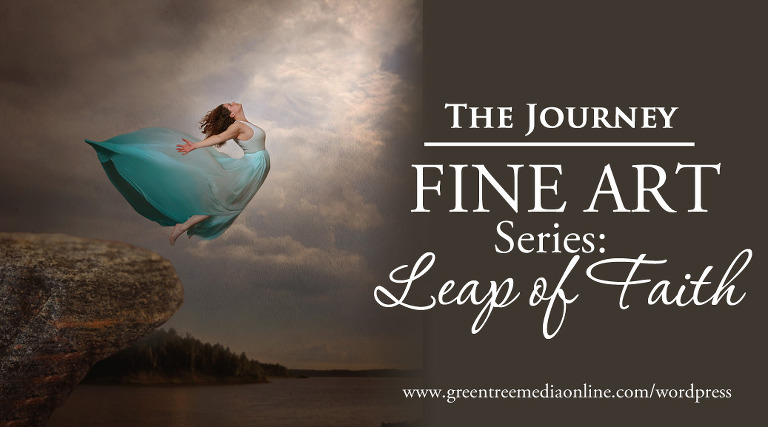 Since I'm not taking as many sessions right now while Marlee is little, I'm trying to still keep my creative juices flowing with my fine art work. So today I'm sharing another fine art piece with you from my self portrait series called The Journey. This series focuses on the feelings and experiences along our road of infertility like hope, strength, anger, sorrow, etc… The hope being to connect with others and continue to share what this journey is like. You can take a peek at all my fine art work features here.
The interesting thing about this particular piece is that it started as one thing and became something else… When I started working on this image the idea I had in mind was trust/letting go/sacrifice. The idea of surrendering my heart and dream. Something I grappled with over and over throughout our journey. And while I love the image that resulted from the original composite… I realized that it had the potential to be more… it had the ability to be an image I had sketched over a year ago.
The idea of a leap of faith had been in my mind for a LONG time. In fact, it was after we walked away from IVF in June of 2015 that I first envisioned this piece. I completely felt like I was giving over all control to God. That he had asked me to jump off this cliff into an unknown situation and I had to just trust that He would place safe ground beneath my feet. It's scary… especially when you don't know what's ahead and you let someone else take the reigns. So this image, for me, felt very much like what we were doing when we chose to give God all the control about our family.
But I had put off creating this piece because I was waiting for the perfect location to place the figure in. But honestly, there aren't many cliff faces here and I wasn't sure when or if we'd travel somewhere where I could photograph one. But last night after working on the original piece I decided to take another leap of faith and try to create it. So I grabbed some previous photos of the lake, a sky and a rock to composite a scene all together. I played with some different options until it looked right but truthfully I'm super happy with how it turned out!
Here's a sneak peek at the behind the scenes for it:
And here's the finished product!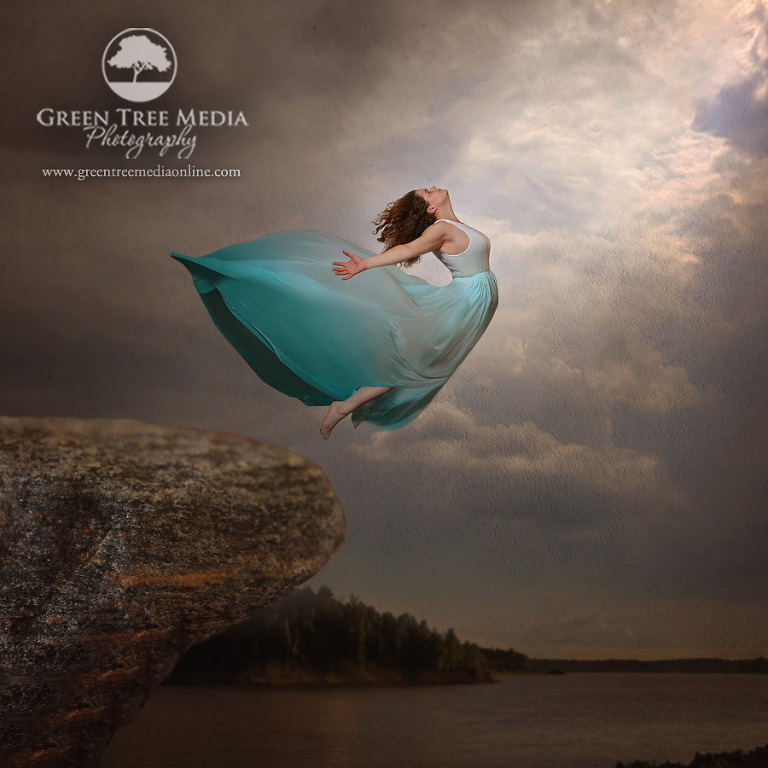 I love hearing what you think – so please share your thoughts and experiences in the comments! And if you have a story you'd like to turn into art – I'd love to work with you! Just shoot me a message and we'll get something started! I'll try and create another image to share with you guys real soon!