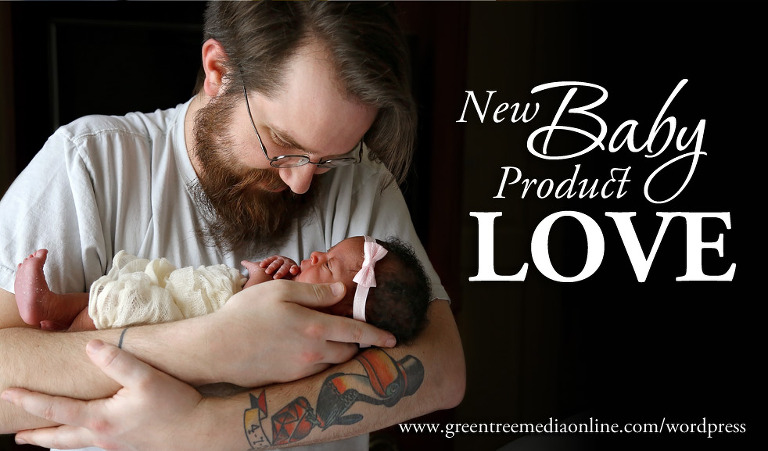 When we got the call and headed up to get Marlee, I knew we were going to need to get some things. But honestly – there are so many baby things out there and so many lists of baby "must haves." But some of that stuff didn't really feel necessary. Sometimes I think those lists are just designed to make you think you need more stuff in order to get you to spend more money. Obviously you know you need bottles and a crib and diaper bag and all that good stuff, but what other not so essential things do you actually need? Today I thought I'd share some of those things that I really did find handy to have right away for our daughter.
Beluga Baby Wrap
I first saw these on Instagram and did some research on what baby carrying option I might like best. The Beluga Baby Wraps seemed by far the best option and I have to say… I love it! We use it all the time and Marlee loves it too. It's a nice snug way to wrap her and carry her hands free. I use it around the house when I need to get stuff done, at the store, and even on walks. When she's fussy but fighting sleep – this thing works like a charm to get her to take a nap.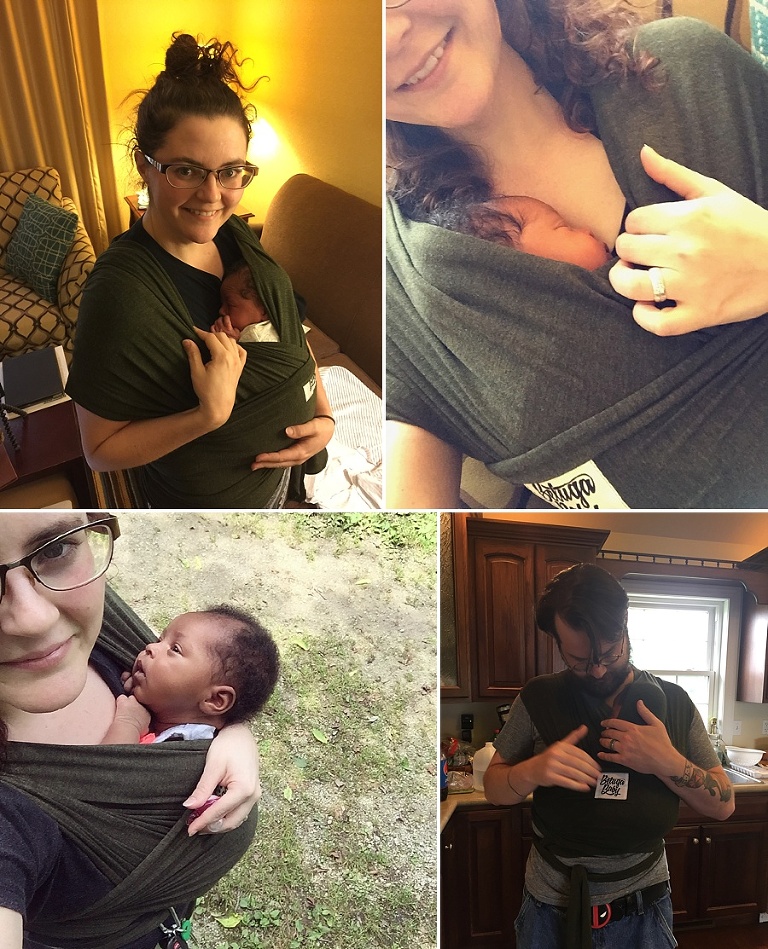 Swaddle Me Baby Swaddles
Straight from the hospital Marlee was tiny enough we were able to swaddle her very tightly with simple receiving blankets. We pretty quickly upgraded to the Swaddle Me baby swaddles because the velcro and wraps made it easy to wrap her securely and snuggly at bed time so she couldn't startle herself awake. We still use these at night and she sleeps easily for at least six hours without waking.
Ultra Soft Blanket
This was her first comfort item. My friend Sarah's daughter actually picked this out for Marlee and she LOVES it. When we laid her down for naps she'd pull this up over her head so that the soft fuzzy fabric would touch her face. This is the one Baby B picked out for Marlee!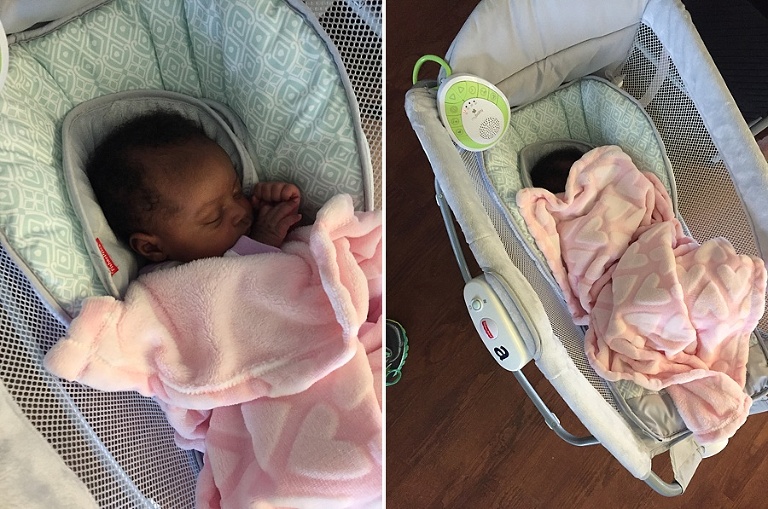 Pacifier Bunny
This is her second comfort item and strangely enough – it's made of a similar material. The bunny allows a pacifier to be attached to it which is super handy! It makes it easy to have a pacifier handy and it gives her something to grab onto. She LOVES this bunny now and hugs it tight often. It's so sweet seeing her hang onto the little pink bunny in our laps, her carseat or out and about.
Gripe Water
At the beginning we had a lot of issues with constipation. It took some playing around to find the right formula for Marlee and now we're past all that difficulty. (Cuz man! It's not fun watching your kiddo be uncomfortable!) BUT every once in a while, she does get a little bit of a tummy ache from a gas bubble or from a burp she refused to let go. And Gripe Water is fantastic for that! We just give her a little bit when she's uncomfortable and crying – and it calms her right down. Usually not long after – she burps or toots and is back to her normal happy self!
Jogging Stroller
You guys all know how important being active is to me. So I wanted to find something that would allow me to still get out there with Marlee. Enter the jogging stroller! This bad boy is compatible with our car seat and super durable. The car seat clicks right in! It's got wide tires for an easy, smooth ride! Marlee LOVES this stroller and I do too because it means we can get out and be active together as a family! (This is the one that is compatible with our car seat)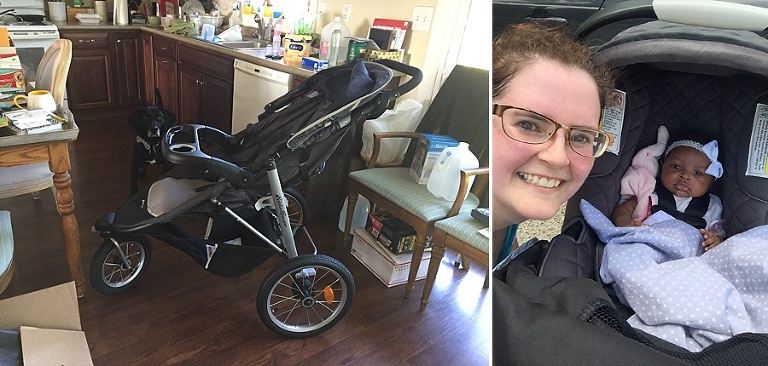 Doc Brown Bottles with Travel Caps
Doc Brown bottles are our bottles of choice for sure and we have a couple different options. Our favorites though were given to us by my friend Laura. The reason these bottles are my favorites is because they came with little travel caps that make them leak proof. Since we're in town so often – having this extra security to prevent leaks when traveling is super handy for us! So if you can find bottles with these – get them!
High Contrast Baby Board Books
Thisis something you won't need immediately since your little one's eye sight won't be developed enough for it. But it won't be long before they will. We found Marlee engaged pretty quickly with those board books that are high contrast. Our favorites are from Usborne!
Memory Keepers (Baby Books, Photo Books, Etc)
I'm a big believer in writing and photos. I believe that these things… the little moments – they're going to rush past and be too easily forgotten. I believe that someday my daughter will cherish all the photos, all the notes of moments and memories from this time. So I'm a big believer in baby books. In photo books. In little momentos and memory keepers. We have an adoption specific baby book that I love for Marlee and every month we're printing off all our photos into these adorable little chatbooks that I love! We've even got the beginnings of two new wall displays and I cannot wait to get them all hung and ready to share with you!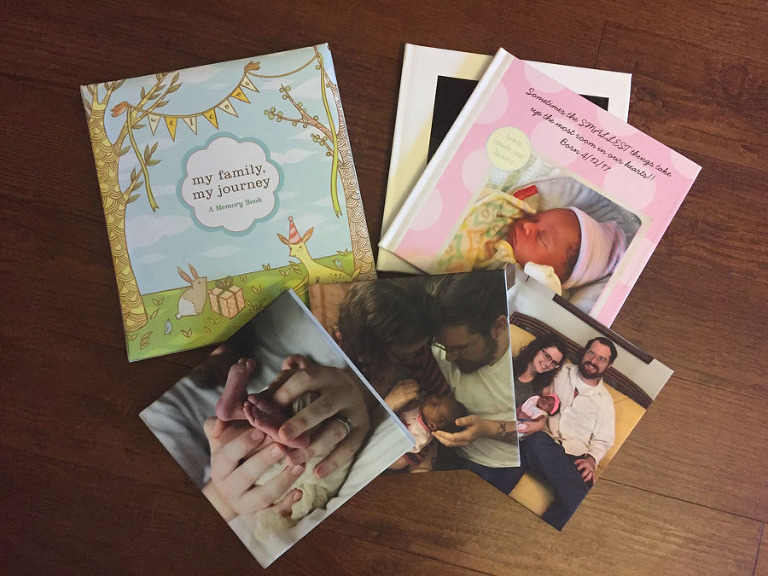 I'm sure there are some things I'm not thinking of… and you know of course we love other things we have too. Marlee has been blessed by so many people. And there have been plenty of items we love that I didn't include here like our diaper genie or the boppy, her playmat or rocking chairs. I think really – every parent and baby is different. What has worked great for us, may not be what works best for you. Trust yourself and listen to your gut and your child. There are plenty of things that you can wait and get once the little one gets here and you have a better idea of what will actually be helpful. But I hope this helped kind of show some of the things we found really helpful and maybe it will help you too!