Well I told you guys I had some catching up to do, which means today I'm sharing Marlee's one and two month sessions. The perk of being a photographer is that this little girl is going to have LOTS of pictures taken of her. I'll be honest and admit that I don't pull out the camera as often as you might think, but at least once a month, I pull out some fun things and do a little mini shoot for her to document her growth.
I decided to keep it simple for her one month session and put her in one of her white night gowns and a peach headband I purchased a while ago from Oh Love Props. I always like including this knitted bunny toy too because it's the perfect way to show how much she's grown! These I just did on our bed actually. We have a lot of really lovely window light in our home and the sunlight coming through our bedroom windows were perfect. She slept like a little angel the whole time and I got some really sweet images of her!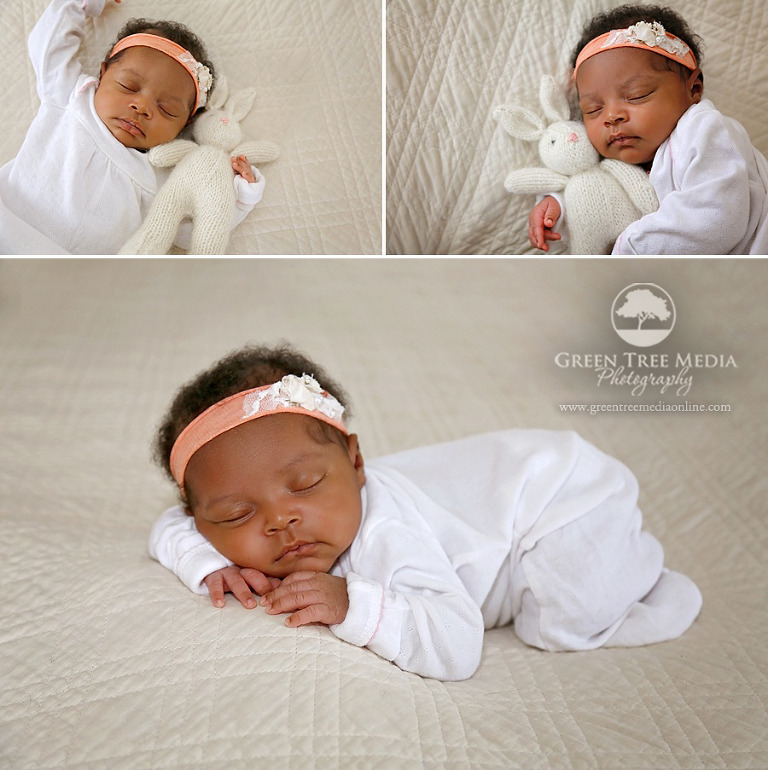 Her two month session was a little different. I went back tot he newborn set up and used a couple different set ups. I started with one of my furry blankets and paired it with a pink lacy wrap and headband. Again including her knit bunny. She stayed wide awake through all of these shots, but then fell asleep as we started to the next set up. The golden backdrop in the next set up is just a throw blanket from our room. I figured this little girl is our sunshine so why not choose a sunny color blanket. I was also super impressed that she still curled up so easily for these at two months old!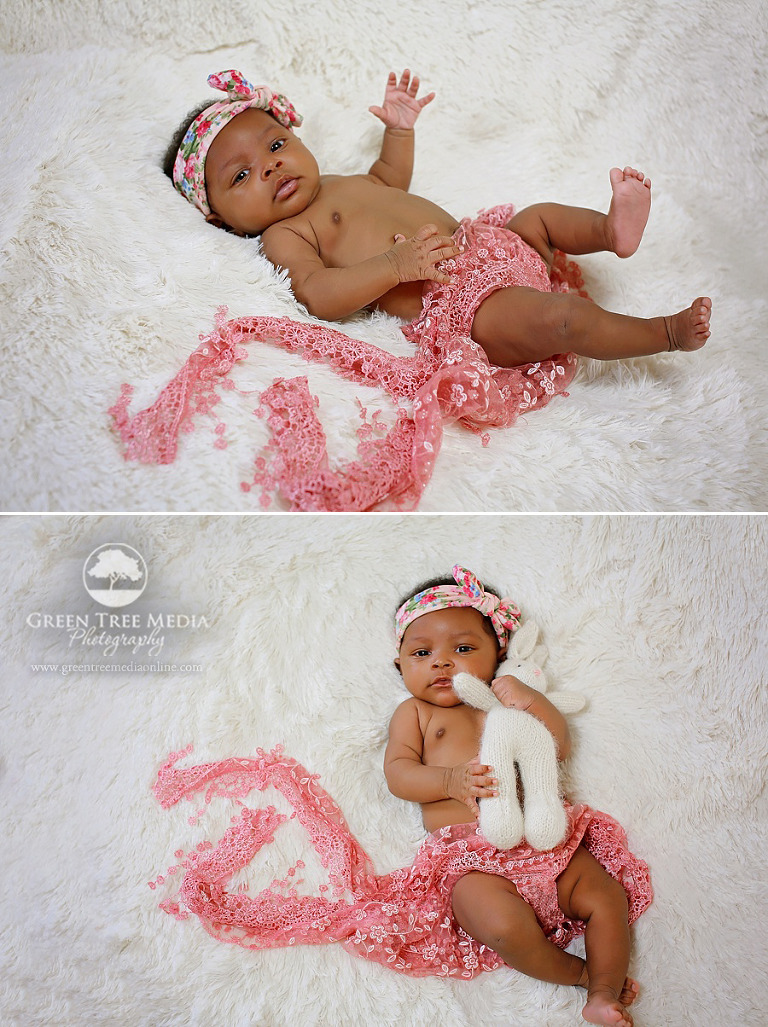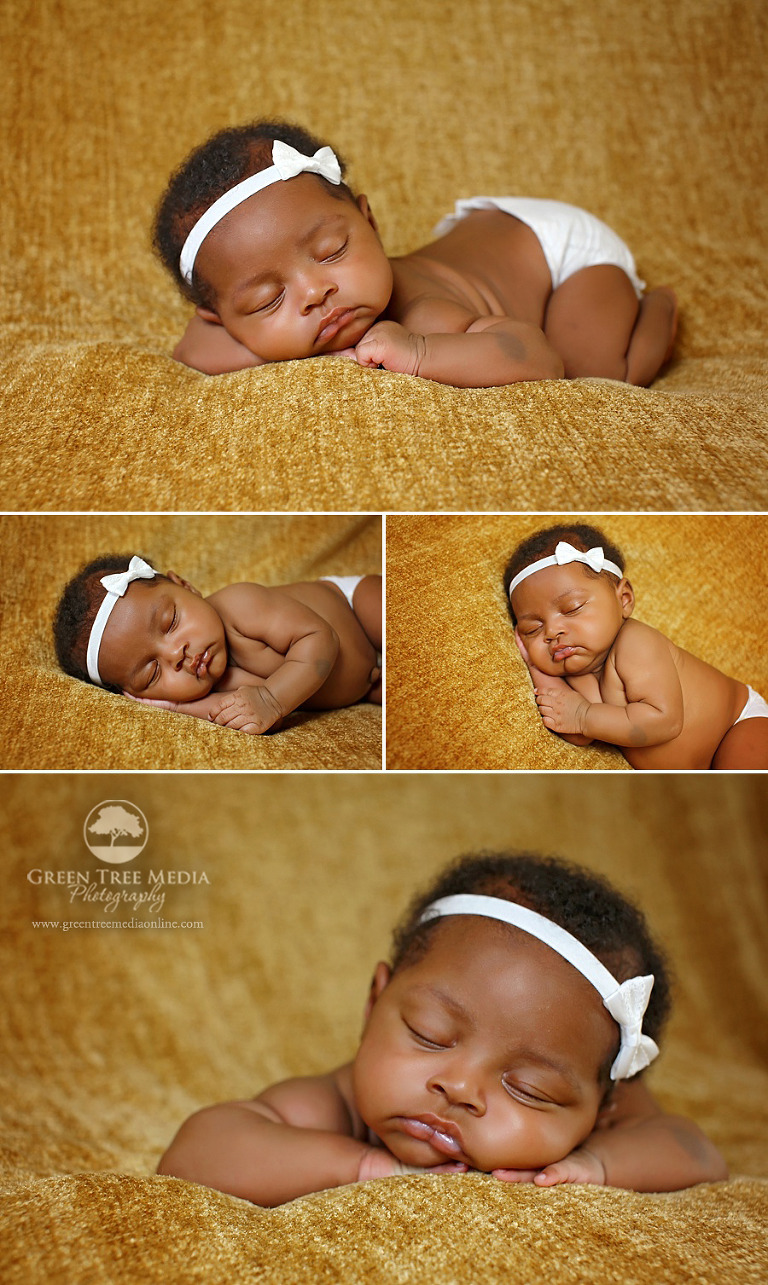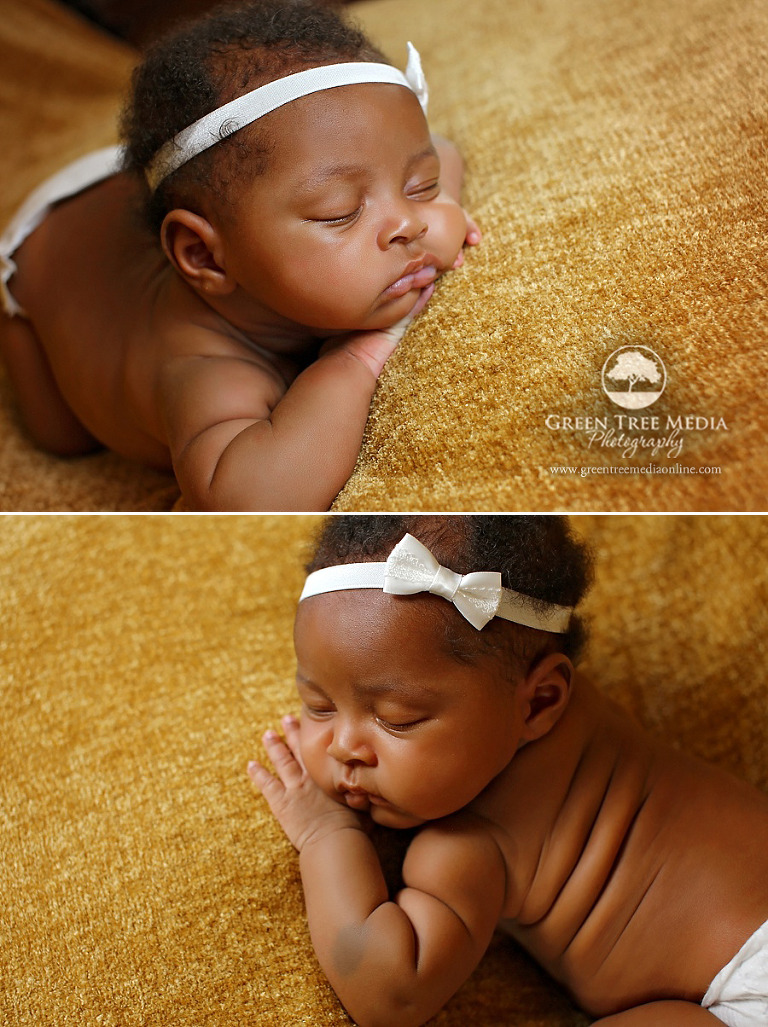 I've still got her 3 month session pictures to show you and before too long we'll be taking those 4 month pictures. So stay tuned – they'll be headed your way soon!