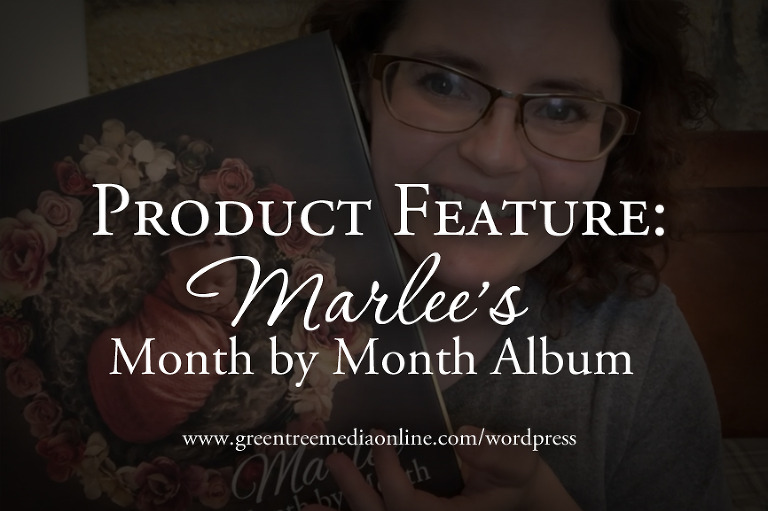 You all know I took pictures of Marlee every month during her first year on earth. And now that the year is over I was able to do something with all of those beautiful images. I had a break between classes and sessions a little bit ago and gradually found 15 minutes here and there to layout her one year album and I'm beyond excited with how it turned out! I was pretty happy with it when I finished designing it but now that I have it in my hands – I'm in LOVE!
I know we all have different priorities and things that are worth the investment to us. Photography is definitely something I'm always glad I invested in. I'll be honest and admit to you guys when I saw the price for getting this book printed – I hesitated. I re-evaluated if we really needed one that large or if I should try to make it fewer pages. But after talking to Ryan I realized the larger book was the right choice for us – I would be sad to lose pages and pictures. And with it being a 20 spread album it would have looked silly in an 8×8 size because it would have been super thick but not very big. Once I had that album in my hands though – any hesitancy I had was gone and I was so glad we spent the extra money for the bigger book.
So today I'm sharing it with you because I want you to know that I love the products I sell and I practice what I preach. I love albums so much – I love creating them and looking through them. I love having the tangible album to look through and Marlee does too. And it makes this mama's heart happy to know my daughter already appreciates this moments we've captured for her. So enjoy this little peek!