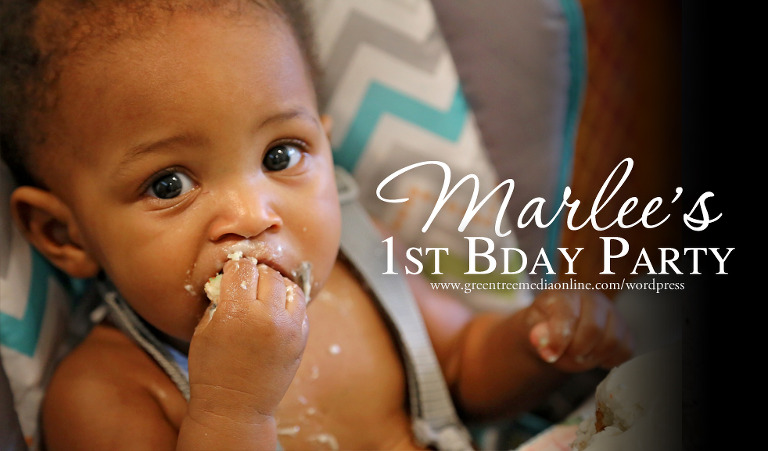 Well if you were here on Monday, you know our little lady turned one last week. So we celebrated this special milestone with a little party for our immediate families. I feel like I balanced between going all Pinterest mom and being laid back about it. We did some pretty minimal decorations and kept all the food simple too. Plus, we requested our guests bring a letter for Marlee for her 18th birthday instead of gifts (gifts were brought anyway, especially by the grandparents haha). Since bunnies were our symbol of hope and our little lady was an Easter baby – we decided to have this birthday theme be bunnies. We figure it'll probably be the only birthday before she starts having really big opinions about what she wants.
I was pretty proud of our Birthday Party Invites: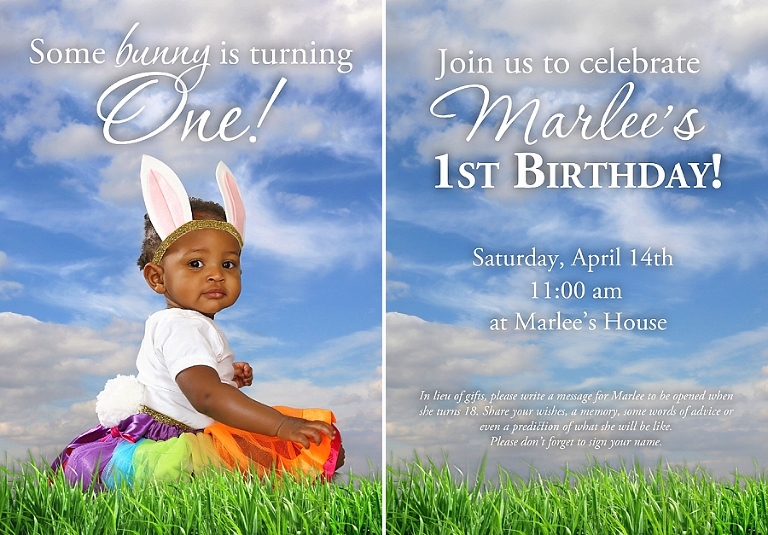 Here's a little peek at a few of our decorations. A lot of it was stuff we already had or things I'll be able to use in the future as Easter decorations.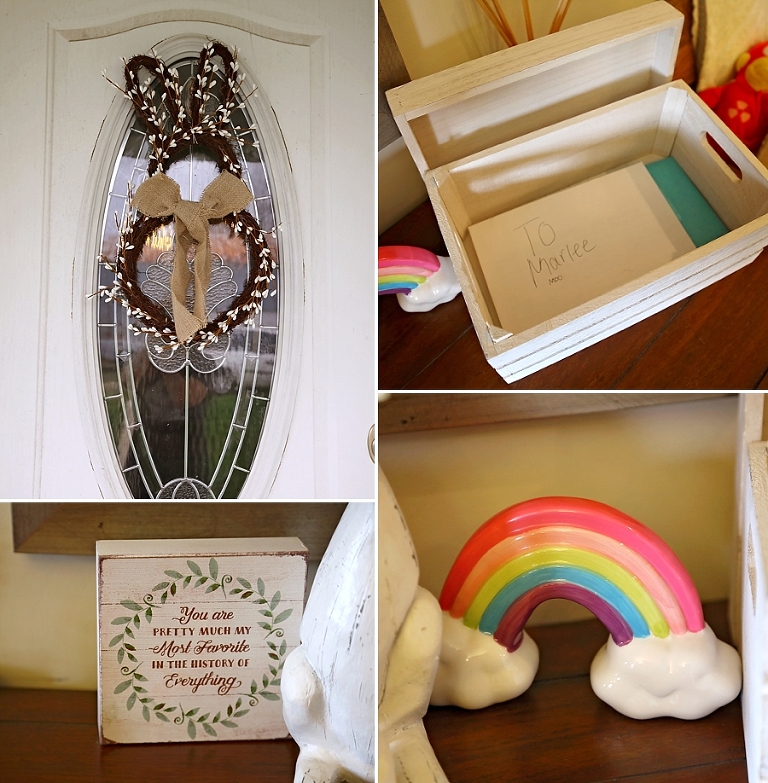 Becasue Marlee loves watching baking videos on YouTube with me (particularly Yolanda Gamp's How to Cake It), I wanted to do something special for the cake. To be honest, I hadn't done much baking in a long time since it's not really good for PCOS and Ryan's not a big fan of sweets. And I had never made a tiered cake like this before. So I did get a few things to do a better job. WE made Miss Marlee a funfetti bunny birthday cake using Yolanda's recipe for the frosting. And we did the same idea for some cute bunny cupcakes too!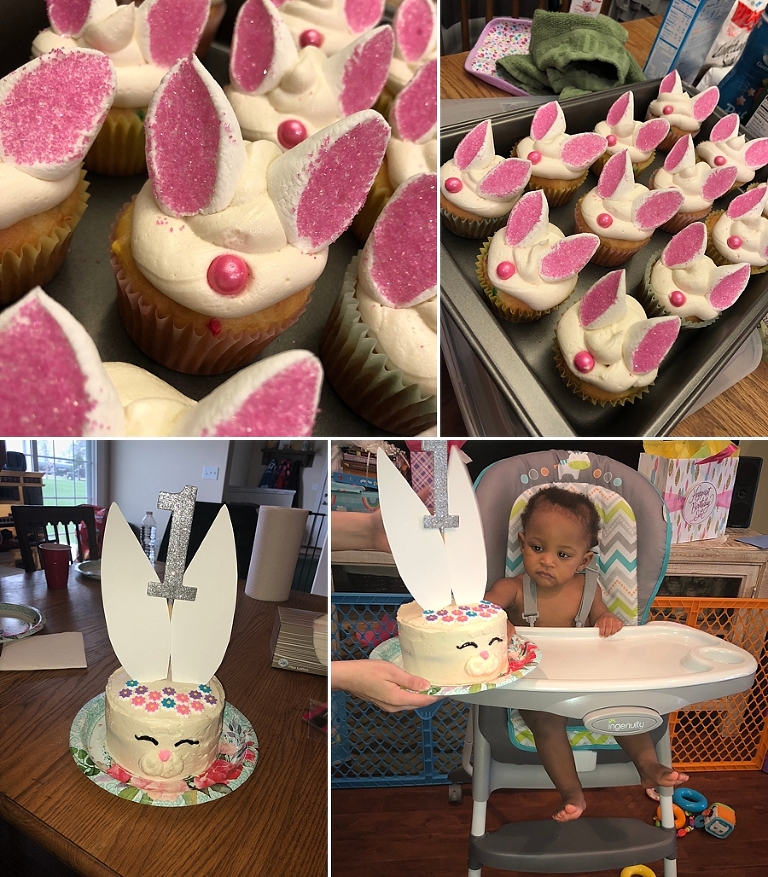 It was so nice to have so many people who love our little lady here. We know there are a ton more that we couldn't invite but it was really the perfect size party to not super overwhelm her and still be fun and special!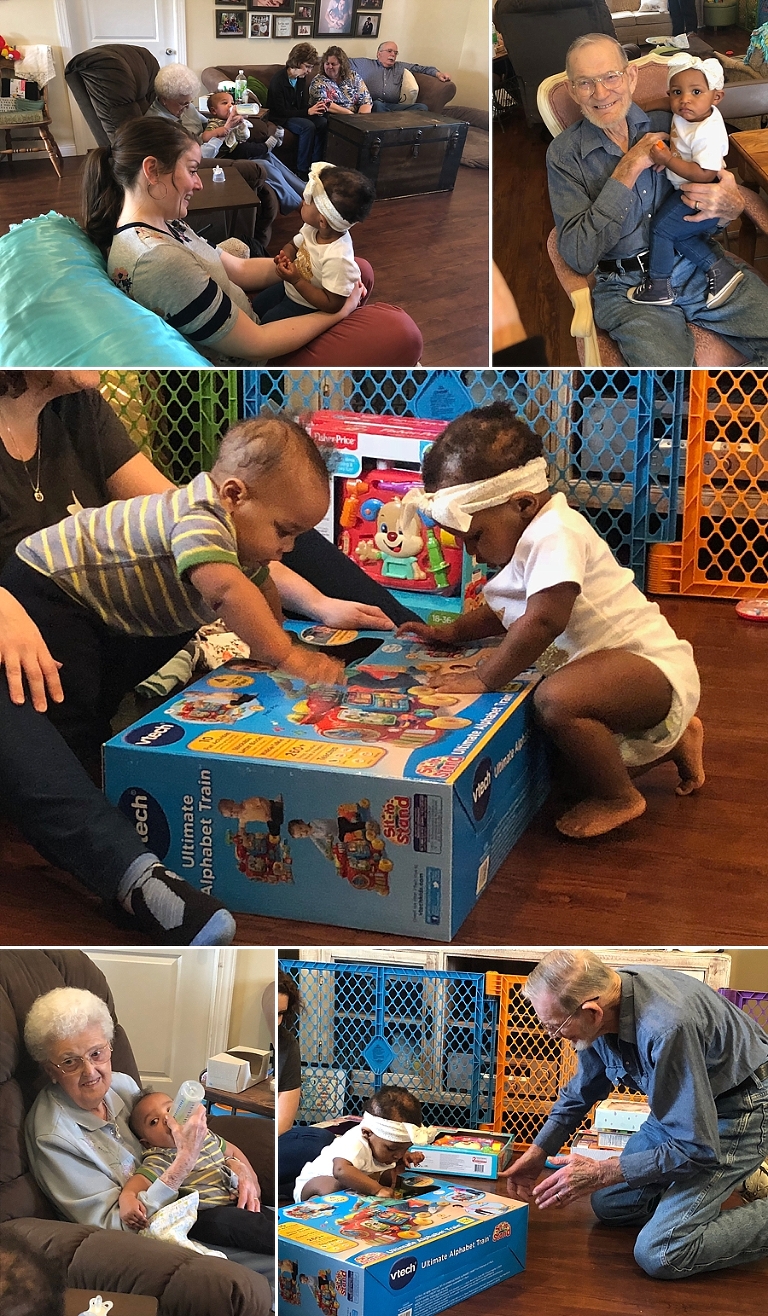 I definitely was curious to see what she'd do with her cake. I wasn't sure if she'd dig in or prefer not to get messy. It took her a little bit to get into the cake… I may have had to help encourage her. But once she got a taste for it – she was happy to make a mess. Although – I think more of it ended up on the floor, her hands and face than in her mouth haha.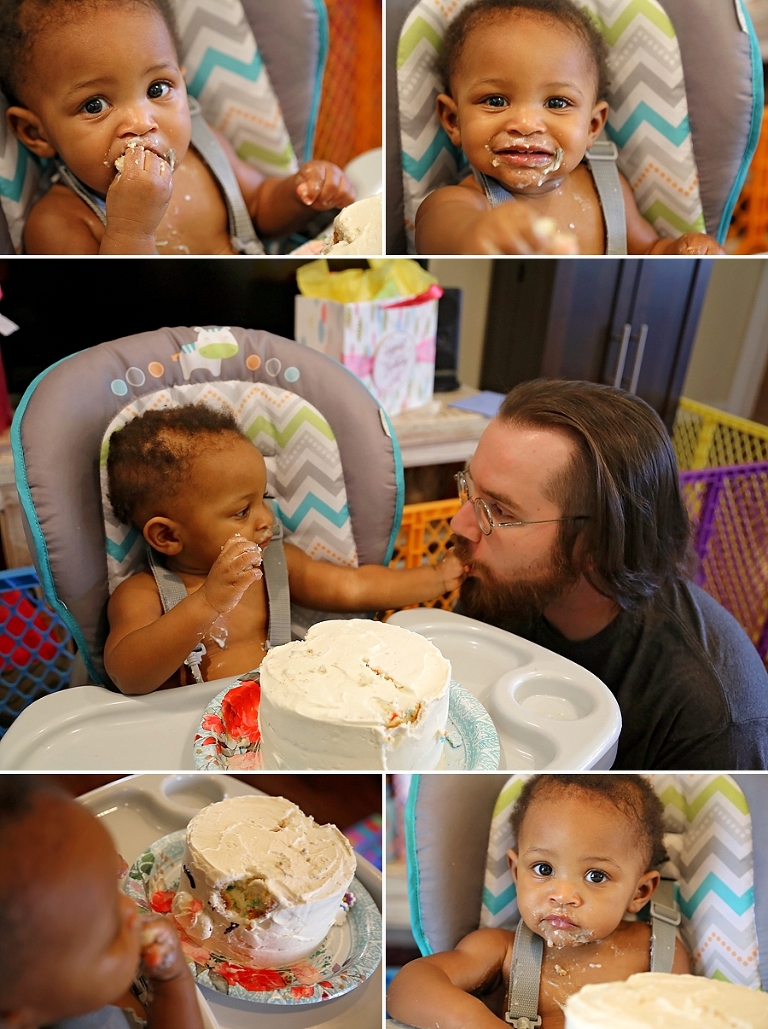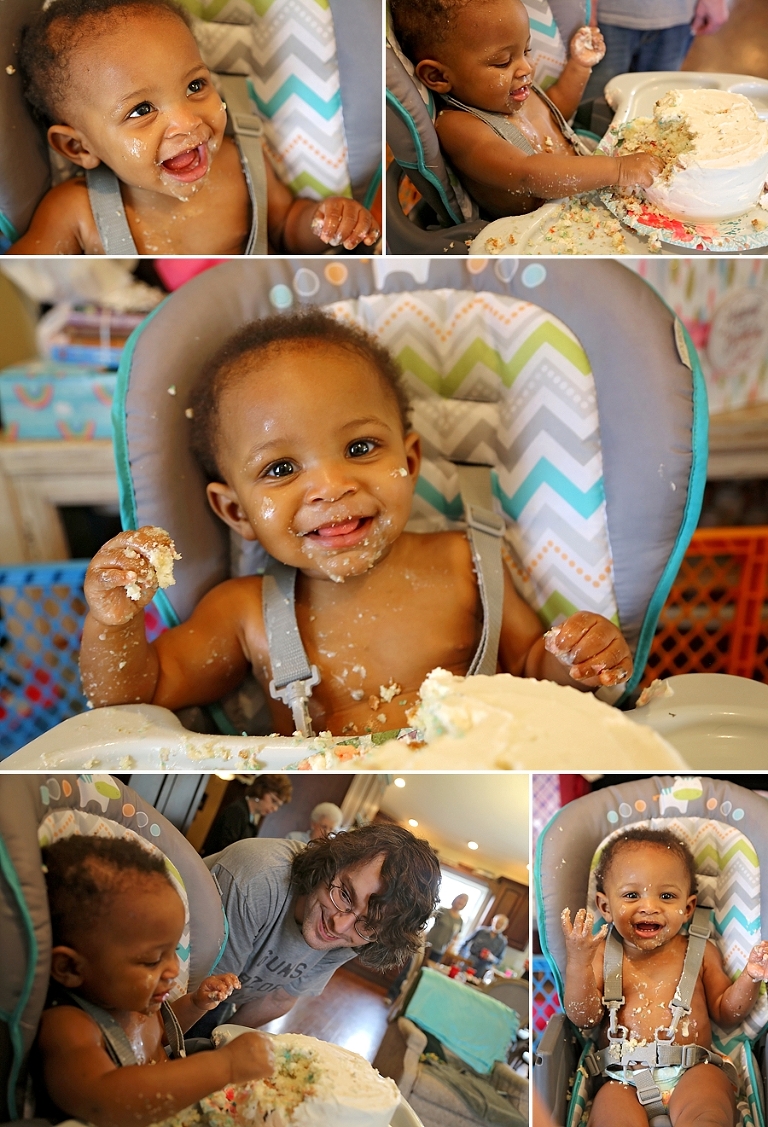 I love that these two girls got to spend some time together. This is Marlee's big cousin and Godmom, Mackenzie. These two have such a sweet bond – the only two Gagnon girls in our family and both adopted in. I think it's so special and beautiful and it makes my heart so darn happy! Mackenzie got tons of Marlee giggles from our big girl!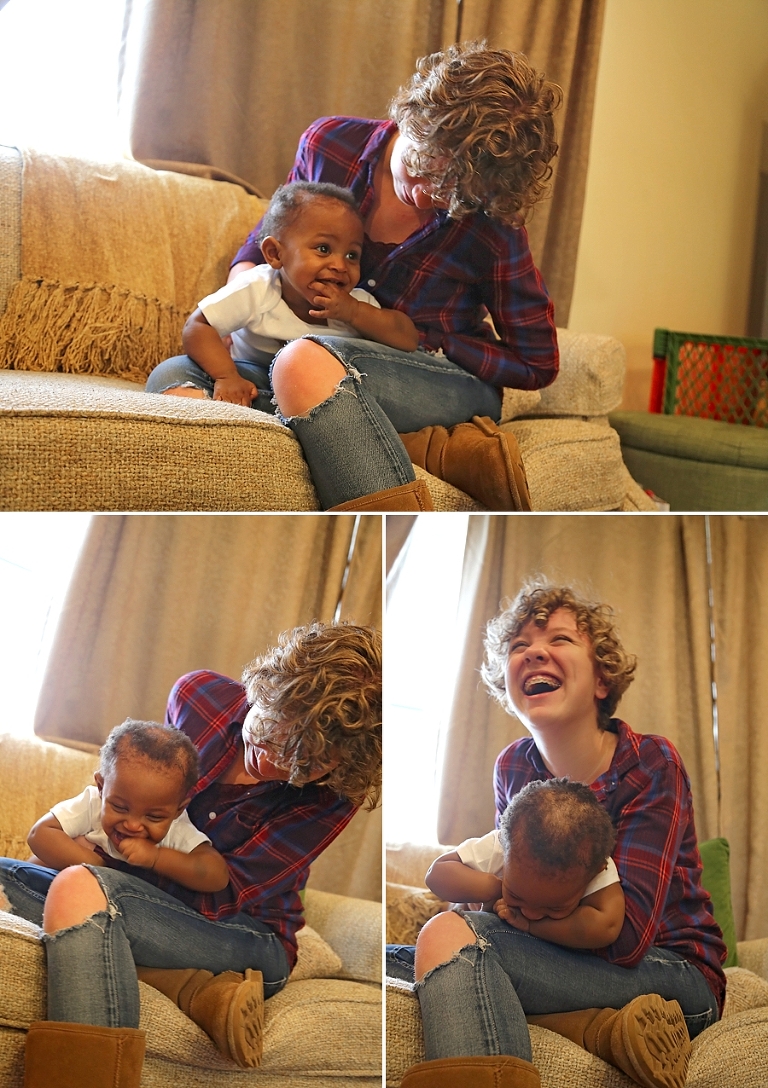 We managed to snag one quick pic of hte three of us. We all had on shirts for the party theme… unfortunately there was no good way to make them visible in this pic but I'm still happy we got one with our big girl on her birthday party day!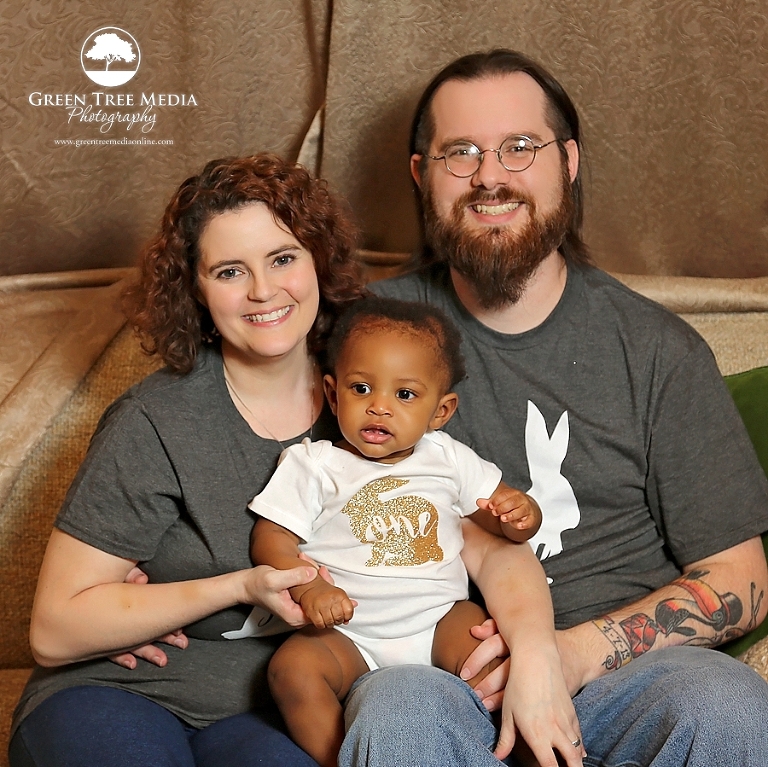 This girl skipped her afternoon nap so she crashed pretty hard after her party… we barely got dinner in her before she fell asleep. After a nap, she was up and helping daddy put her toys together. With the simplicity and the focus not being on gifts, it was actually a pretty quick pick up. We had the whole house in order within an hour or so. Presents put together and put away. Kitchen cleaned. Furniture returned to normal. And her new awesome artwork made by Macky on the wall!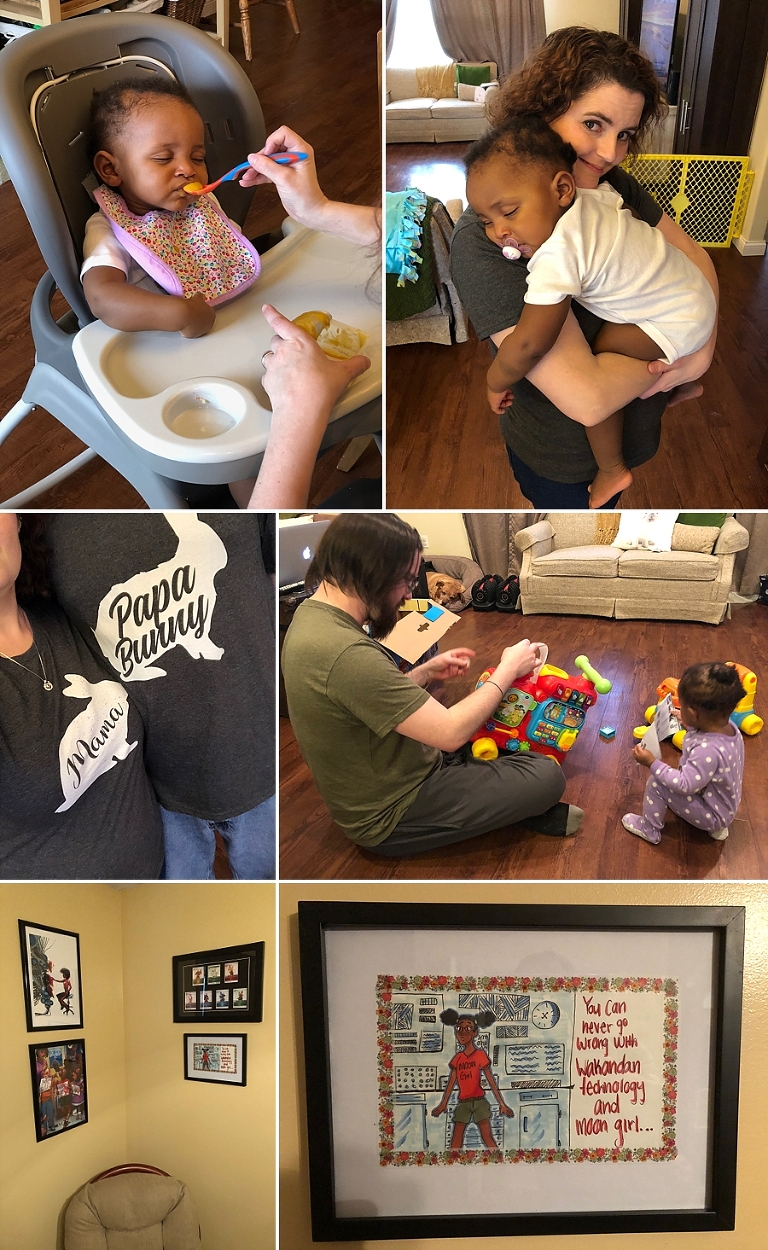 It was a really special thing to get to plan her party and have so many loved ones here. It seems surreal that a little over a year ago I was gradually beginning to embrace my life without children and accepting that these would be things I'd never get to do. And yet – God in his goodness has us here getting to do the very things I let go of to follow his will for my life. Just goes to show – you never know what his plan is – but it's always better than what you imagined.
If anyone wants to add a letter to Marlee's time capsule – feel free to send them my way. Just shoot me a message and I can send you our address. We're not reading any of these – they are purely for Marlee to read when she turns 18. So that will be fun for her when she's older I hope. I hope you guys had fun seeing this little peek into Marlee's birthday party!