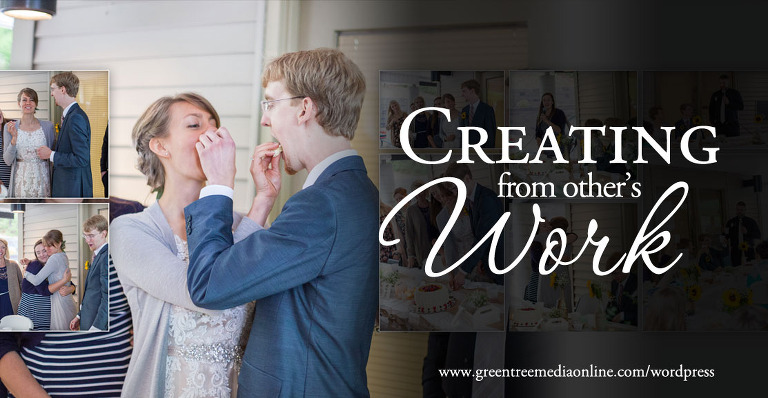 If you've had a session with me, you've most likely had one of our complimentary consultations where we plan your session and walk through our products and all that good stuff. It's not uncommon for me to get an idea of what products you are most interested in during this consultation. And that… that's when the design process begins for me. I've always talked about how I start designing your products in my mind well before we ever have finished photographs to build from. But it wasn't until recently when I was building from other photographers' artwork that I realized how important this is. Whether it's wall art or album design, the creation process starts at the very beginning.
Let's say you and I meet for your initial consultation. As many of you know, I use this time to get to know you. I ask you questions and I try to get a sense for who are as a person. After this we talk a little about products because I want to know what type of products you are most interested – wall art, albums, just gift portraits? This also helps me to understand what matters to you most and gives me a place to go with your actual session. Because if I know you're only really interested in 8×10 and smaller prints – I will shoot very differently than I will for the person who wants an album or a large wall display.
Okay so when I say I shoot differently I don't mean that I treat your session differently. What I mean is that I shoot for the products I know you want. If you want 8x10s and smaller I'm going to shoot a lot more tight shots – portraits that are closer up that really let the subject shine! But if you want wall art I'm going to have a little more diversity in my images – I'll create more that have space around the subject too! That way if you want a big 40×60 of your family, we have options where your heads won't be larger than life. And if you want albums I may get even more creative with detail shots or more candids and absolutely with photographs that leave space to tell your story. So the design process – it starts before I ever take a single picture.
Now… from time to time, I have an opportunity to create something fun and beautiful from another photographer's imagery. And while you guys know I always love to create albums and tell a story in this way – it is SO much harder to do with another person's artwork. I could speak to the idea that not all photographers are as skilled and how heartbreaking it can be to design something beautiful with subpar images – but that's not really the point I want to focus on today. The bigger point is how hard it can be to create when you don't get to start from the beginning. It's like being forced to jump into the middle of cooking a recipe but you don't know what all the ingredients are because you missed that beginning step. You just have to sort things out and try to restructure everything in your mind.
Can it be done? Sure! I've designed plenty of albums for people with images I didn't create. And I'm proud of the final result that was created for the client. And I'm certain they were happy with the work I created for them. But I do think you lose a little something when the photographer is not a part of the whole process… because you miss that initial creative pre-build that occurs before and during the session. So my two cents for the day – it's worth it to invest in your artist from the beginning. Yes – the professional photographer may be more expensive but I truly believe the end result is worth it because they are creating something start to finish that was perfectly designed for you!
If you're interested in booking a session with us – we'd love to hear from you! Just give us a call or sthoot us a mesage and we'll get you scheduled for a complimentary consultation!