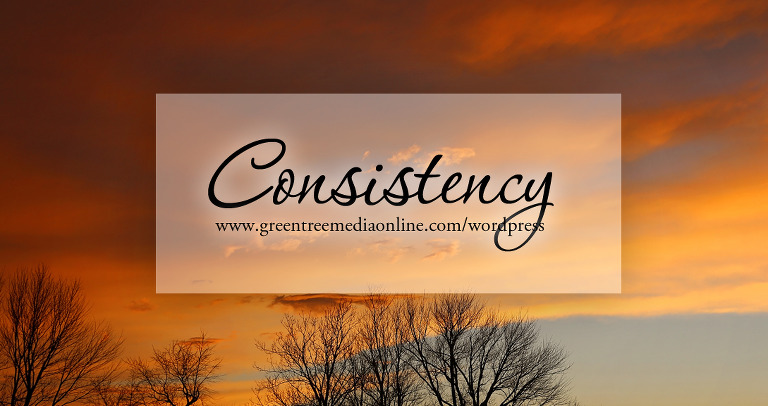 I don't know about you guys, but I feel like life often likes to throw me curveballs. Obviously we've had some major ones… our house burning down, infertility, failed adoptions,… but I'm talking even just everyday life curveballs. (Like Miss Marlee's ever evolving sleeping/eating schedule haha) And I think this is pretty normal. I think it's just part of the human condition that we have to deal with constant fluctuations to our "norm." And that's hard because so often structure can help us… balance us… keep us on track… At least that's true for me.
So let's talk about my business first… consistency in my business appears in several different ways. First I strive to make sure my work is consistent. I want my style, my imagery to be what you expect. When you look at the images on my website, you can feel confident that the images I'll create for you will be similar. Similar lighting, retouching, composition, mood, emotion, etc… My hope is that you'll know that you're going to be getting high quality, beautiful images that depict real moments, real emotion, and real people in every image. (Of course this style is different from my fine art work, but you get the idea haha.)
It also looks like blogging regularly. You guys know my goal is to blog 3 times each week – Monday, Wednesday, and Friday. Since becoming a mom – I haven't always succeeded in that. My consistency at this hasn't been as strong. But I'm still doing my darnedest and I know I'm blogging enough that you're still coming back so I'm okay with the little dip in frequency from time to time. I also try to bring you consistent content with each post too. Eye-catching images, well written posts. And of course, I hope my posts are interesting or touch your heart or help you feel less alone in some way.
Consistency also has to do with all the little ways I run my business. It's my interactions with you, the final product, my marketing pieces, everything. Every little piece of the puzzle needs to come together to accurately reflect me and all the things I do and quite honestly – I want it to show you how much I care about you. Because that's really why I got into this line of work. To connect with people in a real and meaningful way and to create artwork that lasts for generations.
Enough about work, let's talk about life…
Consistency in life looks a lot like routines and before Marlee – I LOVED my routine!! I'd get up, have some coffee, do most of my work, visit with Ryan over lunch, and then workout. My workout was often running and you guys know how far I used to run… I'd hop on the treadmill with Ryan's iPad and read my homework for the week while I got in all those long miles. Then I'd get cleaned up and go back to work until Ryan got home. It was perfect! Once our precious little girl arrived, that routine went right out the window and as anyone who is familiar with infants knows… our routine is ever changing these days. So it makes it hard for me to have that daily structure I desire. (She's totally worth the scrambling to constantly find the new normal though. I would not trade it for anything!)
So where do I have consistency?
One of the biggest things in my life I refuse to not be consistent with is my Plexus. I don't talk about Plexus here much but it was huge in my health recovery and weightloss journey. Consistency with Plexus does so much for me! It helps me maintain my weight. It balances my mood and stress levels. It's helped me get off of and stay off of all those crazy medications that made me feel sick ALL the time! It is the only thing that has ever helped me to have a regular cycle in my life. And even though Ryan and I aren't working to get pregnant these days – having that predictablity and stability in my life is so important for my health and happiness. Every morning I have my pink drink and every night I take my supplements to stay on track, and I drink plenty of water throughout the day.
Working out is another area of important consistency for me. I feel best when I exercise daily. Whether it's 30 minutes or 90 total minutes in the day – getting up and moving keeps me feeling strong and in control. It also acts as a mood booster for me. When I exercise I feel like I stay more calm throughout the day and have less issues with my anxiety. Honestly it just makes me happy. Knowing how far I've come from a couple years ago and how much I can do – makes me so proud and I love that feeling. I will admit though… I took two weeks off after I got home from my week long residency so I could focus on homework. So I'm happy to be getting my workouts back in again and I'm slowly adding running back in too which is making me super happy!
Okay… so my biggest and most difficult area of consistency is food. I'll be honest guys – I've struggled to have a healthy relationship with food for most of my life. I'm not going to get in to all the details of that because we'd be here forever. But I've worked hard over the past few years to get better at it because I want to have a healthy relationship with food so that my daughter knows what that looks like. But sometimes I struggle with what the balance is between healthy and obsessed… I do know what isn't good though and I'm already working to get back on the right track. Because the stress from busy season and school meant that I slipped in the food department and ate way more junk food than I should have. I might talk more about this on Monday because having PCOS can actually complicate the food situation if you want to eat best for your body. But yeah… that's definitely an area I always seem to struggle to be consistent in without being obsessive.
One last thing… relationships. Gosh! I think it can be really hard to be consistent in our relationships. See for me quality time is my love language… and honestly I currently have more friends than I ever have had in my life. (I was not a cool kid/teen/college person… and I'm still not very cool really. We've just met more people recently.) And because I like showing people I love them though quality time – I feel like I often let my friends down. Trying to balance work, and family and friends and holidays and everything in between – it's super hard. And as an empath… I also need downtime between those interactions to recover or my mental health deteriorates. It's a struggle guys – but finding balance between everything… that's where I think we find our happiness… not pleasing everyone but finding our happy balance point.
Anyway – tell me – is consistency important to you? Do you have areas you struggle with consistency in? Or do you have tricks to help you get back on track? I'd love to hear from you guys about what gives you balance and keeps you happy!