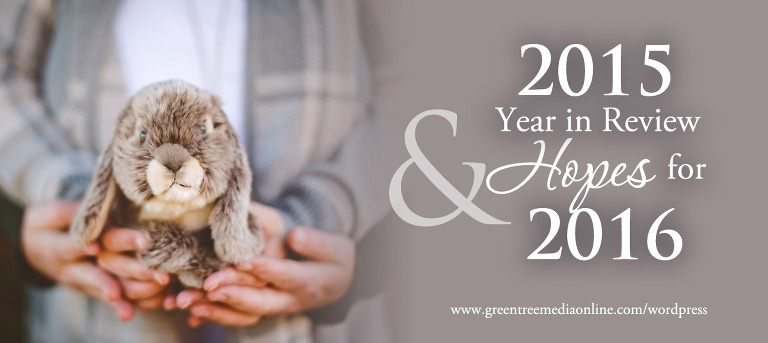 Seeing as it is New Year's Day, it seems like the perfect time to sit down and really look back at this past year. To really recognize all I've accomplished and then to look forward to the new year with all it's hope and potential. Another photographer I follow posted these 5 questions last year, and I thought it would be fun to just make this a tradition and use it each year to compare and remind myself of what goals I've achieved and where I've fallen short. You can see last year's review and goals here.
So let's get started!
LOOK BACK
What are you most proud of this year?
Last year I wrote that I was most proud of my vulnerability in sharing my personal life on my journal here with you. That is still true – because it is quite difficult for me to be so transparent. However, a few other things stole the limelight for me this year. First, the way in which I've seen my relationship with God grow this year is probably the thing I'm most proud of. I've always believed in God and had faith. But this year I learned to relinquish the reigns. This year I learned to listen instead of doing all the talking. This year I learned how to be in relationship with Him and not just say I believe. (More on this in the next question)
In addition to that I'm also proud of the way I've allowed myself to create freely. In the past I feel like I set too many expectations for myself. Perfection was always the goal. And that made being creative hard because I didn't allow myself the freedom to make mistakes. This year I said adios to those constraints and I've given myself permission to be inspired and try things. With that freedom my two fine art series were born and I continue to work on them now. From that freedom I began to write a book (yup – it's true). So I'm really proud of letting go of those rules and just being!
What was the biggest risk you took?
I think the biggest risk I (really we) took this year was also the biggest step in our relationship with God. The day we decided to listen to God's call and abandon our plans to pursue IVF was one of the most difficult days of my (our) life. We had spent five years hoping to grow our family and working towards that hope with doctors appointments, tests, pills and procedures. And when God told us to stop in that path… we were given no idea if parenthood was ultimately in His plan for us. We blindly followed where He was calling knowing it might mean we would have to give up our dream. But He is good and He eventually guided us back to the pursuit parenthood but through the hope of adoption. It was a scary decision to relinquish control but I'm grateful God put that decision before us so that we could have the chance to step deeper into a relationship with Him.
What did you learn this year?
I always kind of knew this, but I learned that we are never as alone as we think we are. By being open and honest about the highs and lows and the realities of our journey to grow our family – I've found a multitude of friends near and far who have been or currently are on that same road with me. And I've learned that there is no shame in being honest about our brokenness or our weaknesses. It's how we grow as an individual and a community. And I have plans in the works to build that community this coming year.
I've learned that success is a very personally defined term. No one can determine your success for you. Only you can decide if you're successful. Everyone's success can look different, and can be achieved in a multitude of ways. And of course, busyness does not equal success.
What do you wish you had made more time for?
• Yoga
• Reading my Bible
• Creating
• Spending time with family and friends
I feel like these are all pretty self explanatory 😉
What are 3 highlights (business or personal) of your year?
• God calling us to back to parenthood through adoption
• Starting my two fine art series
• Starting to write a book

LOOK FORWARD
What "word" do you want to define 2016?
– Attuned… Every year I try to pick a word that I want to live by. For two years I chose the word gratitude. It was such a wonderful experience to daily remind myself of all I was grateful for, and it's now a habit for me. Whenever I feel sad – I think of what I'm grateful for – I write it down or I photograph it. Last year, I chose the word present because I wanted to be more present in all I do. And honestly that's something I can work on again this year as well. But with certain projects I'm starting work on and where I'm feeling called, attuned feels like a word I need to sit with. If you look attuned up in the dictionary it means to be conscious, aware and receptive. It means to become accustomed to something. It means to make harmonious… I want to be more conscious, aware, and receptive of causes and problems in the world and my community. I want to become accustomed to being sensitive to others needs… listening, hearing, and not being solely reactionary. And ultimately I want to work to bring comfort, understanding, and peace to those who struggle. It's a lofty goal. But I have to start somewhere.
What are 3 big goals (business or personal) for 2016?
• Grow our family – I feel like this has been on my list for years… and in truth it has. I mentioned to Ryan how upsetting that is to me… that this has been a persistent hope for so many years and I've failed to make that dream a reality. But he made the very astute point that while we may not have achieved that goal – we have certainly taken huge steps in trying to make that goal a reality. So here's to hoping 2016 will be the year that becomes a reality.
• Grow my business – This may seem counter-productive to some of my goals. But I want to grow my business in the right times of the year (like when I'm slow) and in the right way.  I would love to add other avenues of income through my business so that I can continue to help provide for my family. (Because running your own business is difficult, believe it or not. haha) And I also would love to be able to use my business to fuel causes I care about. That would be such a wonderful blessing!
• Finish some of my personal projects – As I mentioned, have two fine art series I've started and a book I've begun to write. I would really love to complete at least the book and one of those series this coming year. My business is usually slower from January to March. So I'm hoping to use that time to do some creating for me!
What do you want to stop doing in 2016?
Well it seems I'm sticking to the same thing as last year – Overworking. I have a (terrible) habit of not knowing when to shut off. I care so much about all of you that it's hard for me to take time for me because I feel like I'm letting you guys down. So that's something I definitely would like to work on this year, especially with the hope of a baby in the near future.
What things excite you about the upcoming year?
• The possibility of our family growing – I think that's kind of obvious 😉
• Working on my book
• Creating a complete art series for an exhibit

What do you want to learn in 2016?
Last year I said balance, which is still a great one, and something I'm going to continue to try and improve. But I think more than that I want to learn how to more productive, efficient, effective. Basically what I mean is that I have a lot of great ideas and projects that I start and then sometimes fail to finish because I don't force inspiration or something else comes along that has to take priority. I want to work on completing my Your Story Project and my Self Portrait series. I want to finish writing my book. I want to create a way for people to purchase my gratitude project artwork. I just all around want to complete these personal things and find a way to make them more accessible this year!
Well that was really fun! I had a blast going through all those questions and answering them. I hope it was fun for those of you who read through to the end! I hope you all have a super fun and safe New Years! Let's ring in 2016 with big plans, a lot of hope, and a bright future!